Introduction. 
Many fashionistas prefer to use Instagram to find and purchase the latest styles as an alternative to endlessly searching online.  Using Instagram, style conscious people can also indulge in the latest fashion trends and lifestyle tips.
Searching for the latest fashion trends online can be a time consuming and frustrating shopping experience.  You can search through millions of pages and end up not really liking anything that is presented in online stores.  For this reason, more shoppers are turning to Instagram to easily locate the latest styles and fashion trends with the convenience to click through to the manufacturer and make a purchase.
On Instagram you can browse the top fashion blogger accounts in addition a vast selection of designers and fashion houses.  But, what are some of the top fashion Instagram accounts to follow?
Here are 10 fantastic fashion Instagram accounts to get you started on your way to enjoying the latest trends in the fashion industry: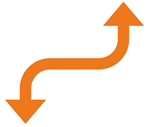 Julie Sariñana is the creator of Sincerely Jules which provides a creative outlet for fashionistas looking to develop their own personal style.  Her Instagram account is filled with personal thoughts and inspirational motivation for anyone who follows Sincerely Jules on Instagram.
If you are looking to organize your daily wardrobe and find looks that are uniquely you, Sincerely Jules is full of daily style suggestions that are clean and chic in addition to sharing inspirations from her global travels.  You can also click through to Shop Sincerely Jules to browse and purchase from her daily eclectic line of fashions.
You will find that Julie Sariñana lives by the quote, "Dream, Believe, Achieve" which serves as an inspiration for all of her Instagram followers. She also offers unique screen-print t-shirts that sport the "Dream, Believe, Achieve" motto.
Click here to open the Julie Sarinana Instagram page. 

Matthew Zorpas launched The Gentleman Blogger in 2012 with the vision of creating a place for fashion conscious people to develop the confidence to wear fashions you may have never thought you could wear, visit new places around the globe, and taste new culinary delights.
The Gentleman Blogger is filled with an exceptional variety of fashion and lifestyle inspirations. Matthew Zorpas has gone to great lengths to introduce exclusive fashion brands and share an inside look at his life as a blogger and places around the world where he has traveled. Many of his Instagram followers visit, not only to become inspired by the latest fashions, but also to explore places they have never been and learn about different types of cuisine.
Matthew Zorpas is a graduate of the London School of Economics.
Click here to open the Matthew Zorpas Instagram page.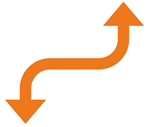 Aleali May has extensive experience in the fashion industry working for renowned brands which include RSVP Gallery, Nike, RSVP Gallery, Adidas, and Audi USA.  She is a graduate of Columbia College in Chicago and is a well-known fashion model, consultant and blogger for the fashion industry.
During her work with some of the renowned brands we mentioned above, she found that she enjoys collaborating with others.  She shares her experiences with you on Instagram to inspire you to explore creative designs in addition to unique entertainment and travel venues.
Aleali May famously quotes her perspective on fashion in her blog, "When it comes to Louboutins, most women purchase heels as their first pair, but I got the sneakers instead."
Click here to open the Aleali May Instagram page. 

Camille Charrière is originally from Paris and is the founder of Camille Over the Rainbow, an international resource for new and emerging high end fashions. Following her launch of Camille Over the Rainbow on multiple social media sites including Instagram, she brings you a fresh look on luxury styles via her collaboration with renowned brands including Chloe, H&M, Acne Studios and more.
You can also view her featured articles in major fashion publications such as Elle, Vogue, and Style.com. Additionally, she has been frequently featured in the Wall Street Journal sharing brand consultancy advice, exclusive collection designs, and strategies for introducing new fashion trends on social media.  Many of her Instagram followers visit Camille Over the Rainbow for updates on the latest luxury fashion trends.
Click here to open the Camille Charriere Instagram page.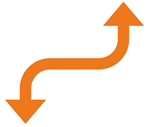 Who What Wear is a primary fashion destination where the style conscious go to find the newest inspirations.  If you want to easily find up to the minute fashions, you can follow Who What Wear on Instagram and click through to purchase from a broad repertoire of the latest styles.
You can also access a generous variety of fashion content including outfit inspirations for work or a casual night out.  Who What Wear has a wealth of how to tips and tricks in addition to a section where you can personally ask a stylist for suggestions and advice.  The Instagram account is a one-stop location where you can find just about any type of information on fashion including the latest fashion news, reports on the latest trends, how-to wardrobe guides, celebrity style inspirations, and much more.
Click here to open the Who What Wear Instagram page. 
Miranda Kerr is most famously known for modeling as an Angel for Victoria's Secret line of fashion and lingerie.  She is an Australian model that previously represented David Jones, a prominent department store chain in Australia.
When you visit her Instagram account, you can browse through her most recent fashion photo shoots as well as a large selection of selfies.  The primary vision for Miranda Kerr's Instagram account is to encourage you with daily inspirational messages in addition to sharing her love for flowers and breathtaking scenery.  Her Instagram account is also full of fashion ideas and travel inspirations from places she has visited around the world.
Click here to open the Miranda Kerr Instagram page.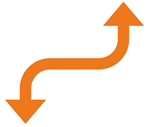 The Coveteur is all about fashion, lifestyle and culture.  When you visit The Coveteur Instagram account, you will find inspirations from world renowned stars of street styles and a behind the scenes look at their lifestyle, travels, homes, and closets.
It is from the stars of street styles that The Coveteur was founded in 2011 by Stephanie Mark, Erin Kleinberg, and Jake Rosenberg.  Together in collaboration with street style stars, The Coveteur allows you to indulge in unexplored travel adventures, style and fashion trends, and influences in art and culture.  The Instagram account also helps you stay up to date on the latest fashion influences that define the spirit of current times.
Click here to open the Coveteur Instagram page. 

Miroslava Duma is a Russian style expert who founded Buro 24/7.  Her Instagram account is a famous trusted resource for the latest news on beauty, fashion, entertainment, lifestyle, and culture.  You can also find expert advice on the latest trends in fashion and authoritative resources on contemporary culture.
Miroslava Duma shares daily fashion inspirations and full-length selfies with all of her Instagram followers.  The selfies encourage those who are taller in height to explore the latest trends despite their size.  You can also enjoy videos and snapshots of exquisite social gatherings, exclusive holidays, and must-have fashion staples.
Buro 24/7 was launched five years ago and has since expanded into the Middle East, Mongolia, Croatia, Azerbaijan, Malaysia, Kazakhstan, Mexico, Singapore, Ukraine, and Australia.
Click here to open Miroslava Duma the Instagram page.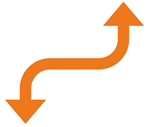 Michael Kors is a renowned designer of luxury fashion items since 1981. A visit to his Instagram account will provide you with a host of style inspirations including men's and women's designs, shoes, accessories, jewelry, and a line of Michael Kors watches.  The fashion inspirations are categorized under two signature collections which include MICHAEL and the Michael Kors Collection.
Michael Kors has produced award winning creations and is known around the world for his ready-to-wear fashions and luxury accessories. You can also browse an entire line of fine fragrances and eyewear designed to complement his fashions and accessories. Michael Kors retail stores are located in fashion capitals around the world in addition to online retail outlets.
Click here to open the Michael Kors Instagram page. 

Forever 21. 11.4 million followers. 
Forever 21 is one of the largest fashion retailers across the globe offering the latest fashions and trends in men's and women's clothing and accessories.  There is also a line of trendy children's clothing with many new fashions and designs coming in on a daily basis. A trip through the Forever 21 Instagram account will help you stay up to date on fashion trends and access the latest design releases.
If you are not 21, no problem.  Forever 21 is for everyone that wants to stay young by wearing the latest trendy fashions.  There are brands for just about any body type, height, and size.
The Forever 21 Instagram account mirrors the theme of Forever 21 stores across more than 47 countries in addition to online retail outlets.  The shopping experience is designed to be exciting with a never ending flow of new style inspirations and daily on-trend fashions at a great price. In addition to Forever 21 fashions and accessories, the company also offers other lines including Love 21, Forever 21+, 21MEN, Love and Beauty, and Forever 21 Girls.
Click here to open the Forever 21 Instagram page.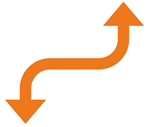 Thanks for checking out our latest blog post.  If you liked it then please kindly share it with others!
A bit about us. 
Micar Computers is a London-based Software Development company that is one of the worlds most established providers of bespoke software applications for the clothing Industry. Numerous leading apparel & footwear companies have used our ever-evolving creation system for over two and a half decades.
We understand fashion and the industry that drives fashion to the showroom. Micar Computer systems has implemented hundreds of bespoke software applications for a diverse range of clients in the clothing, textile and footwear industry sectors. There is no scenario we haven't encountered.
Take a look around our website to find out more about our industry leading software solutions.