Ten of the Best Fashion Instagram Accounts to Follow.
Introduction. 
Many fashionistas prefer to use Instagram to find and purchase the latest styles as an alternative to endlessly searching online.  Using Instagram, style conscious people can also indulge in the latest fashion trends and lifestyle tips.
Searching for the latest fashion trends online can be a time consuming and frustrating shopping experience.  You can search through millions of pages and end up not really liking anything that is presented in online stores.  For this reason, more shoppers are turning to Instagram to easily locate the latest styles and fashion trends with the convenience to click through to the manufacturer and make a purchase.
On Instagram you can browse the top fashion blogger accounts in addition a vast selection of designers and fashion houses.  But, what are some of the top fashion Instagram accounts to follow?
Here are 10 fantastic fashion Instagram accounts to get you started on your way to enjoying the latest trends in the fashion industry: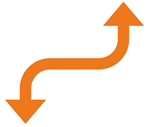 Julie Sariñana is the creator of Sincerely Jules which provides a creative outlet for fashionistas looking to develop their own personal style.  Her Instagram account is filled with personal thoughts and inspirational motivation for anyone who follows Sincerely Jules on Instagram.
If you are looking to organize your daily wardrobe and find looks that are uniquely you, Sincerely Jules is full of daily style suggestions that are clean and chic in addition to sharing inspirations from her global travels.  You can also click through to Shop Sincerely Jules to browse and purchase from her daily eclectic line of fashions.
You will find that Julie Sariñana lives by the quote, "Dream, Believe, Achieve" which serves as an inspiration for all of her Instagram followers. She also offers unique screen-print t-shirts that sport the "Dream, Believe, Achieve" motto.
Click here to open the Julie Sarinana Instagram page. 

Matthew Zorpas launched The Gentleman Blogger in 2012 with the vision of creating a place for fashion conscious people to develop the confidence to wear fashions you may have never thought you could wear, visit new places around the globe, and taste new culinary delights.
The Gentleman Blogger is filled with an exceptional variety of fashion and lifestyle inspirations. Matthew Zorpas has gone to great lengths to introduce exclusive fashion brands and share an inside look at his life as a blogger and places around the world where he has traveled. Many of his Instagram followers visit, not only to become inspired by the latest fashions, but also to explore places they have never been and learn about different types of cuisine.
Matthew Zorpas is a graduate of the London School of Economics.
Click here to open the Matthew Zorpas Instagram page.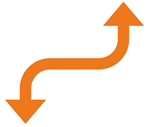 Aleali May has extensive experience in the fashion industry working for renowned brands which include RSVP Gallery, Nike, RSVP Gallery, Adidas, and Audi USA.  She is a graduate of Columbia College in Chicago and is a well-known fashion model, consultant and blogger for the fashion industry.
During her work with some of the renowned brands we mentioned above, she found that she enjoys collaborating with others.  She shares her experiences with you on Instagram to inspire you to explore creative designs in addition to unique entertainment and travel venues.
Aleali May famously quotes her perspective on fashion in her blog, "When it comes to Louboutins, most women purchase heels as their first pair, but I got the sneakers instead."
Click here to open the Aleali May Instagram page. 

Camille Charrière is originally from Paris and is the founder of Camille Over the Rainbow, an international resource for new and emerging high end fashions. Following her launch of Camille Over the Rainbow on multiple social media sites including Instagram, she brings you a fresh look on luxury styles via her collaboration with renowned brands including Chloe, H&M, Acne Studios and more.
You can also view her featured articles in major fashion publications such as Elle, Vogue, and Style.com. Additionally, she has been frequently featured in the Wall Street Journal sharing brand consultancy advice, exclusive collection designs, and strategies for introducing new fashion trends on social media.  Many of her Instagram followers visit Camille Over the Rainbow for updates on the latest luxury fashion trends.
Click here to open the Camille Charriere Instagram page.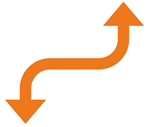 Who What Wear is a primary fashion destination where the style conscious go to find the newest inspirations.  If you want to easily find up to the minute fashions, you can follow Who What Wear on Instagram and click through to purchase from a broad repertoire of the latest styles.
You can also access a generous variety of fashion content including outfit inspirations for work or a casual night out.  Who What Wear has a wealth of how to tips and tricks in addition to a section where you can personally ask a stylist for suggestions and advice.  The Instagram account is a one-stop location where you can find just about any type of information on fashion including the latest fashion news, reports on the latest trends, how-to wardrobe guides, celebrity style inspirations, and much more.
Click here to open the Who What Wear Instagram page. 
Miranda Kerr is most famously known for modeling as an Angel for Victoria's Secret line of fashion and lingerie.  She is an Australian model that previously represented David Jones, a prominent department store chain in Australia.
When you visit her Instagram account, you can browse through her most recent fashion photo shoots as well as a large selection of selfies.  The primary vision for Miranda Kerr's Instagram account is to encourage you with daily inspirational messages in addition to sharing her love for flowers and breathtaking scenery.  Her Instagram account is also full of fashion ideas and travel inspirations from places she has visited around the world.
Click here to open the Miranda Kerr Instagram page.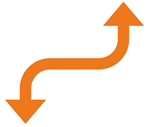 The Coveteur is all about fashion, lifestyle and culture.  When you visit The Coveteur Instagram account, you will find inspirations from world renowned stars of street styles and a behind the scenes look at their lifestyle, travels, homes, and closets.
It is from the stars of street styles that The Coveteur was founded in 2011 by Stephanie Mark, Erin Kleinberg, and Jake Rosenberg.  Together in collaboration with street style stars, The Coveteur allows you to indulge in unexplored travel adventures, style and fashion trends, and influences in art and culture.  The Instagram account also helps you stay up to date on the latest fashion influences that define the spirit of current times.
Click here to open the Coveteur Instagram page. 

Miroslava Duma is a Russian style expert who founded Buro 24/7.  Her Instagram account is a famous trusted resource for the latest news on beauty, fashion, entertainment, lifestyle, and culture.  You can also find expert advice on the latest trends in fashion and authoritative resources on contemporary culture.
Miroslava Duma shares daily fashion inspirations and full-length selfies with all of her Instagram followers.  The selfies encourage those who are taller in height to explore the latest trends despite their size.  You can also enjoy videos and snapshots of exquisite social gatherings, exclusive holidays, and must-have fashion staples.
Buro 24/7 was launched five years ago and has since expanded into the Middle East, Mongolia, Croatia, Azerbaijan, Malaysia, Kazakhstan, Mexico, Singapore, Ukraine, and Australia.
Click here to open Miroslava Duma the Instagram page.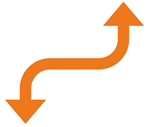 Michael Kors is a renowned designer of luxury fashion items since 1981. A visit to his Instagram account will provide you with a host of style inspirations including men's and women's designs, shoes, accessories, jewelry, and a line of Michael Kors watches.  The fashion inspirations are categorized under two signature collections which include MICHAEL and the Michael Kors Collection.
Michael Kors has produced award winning creations and is known around the world for his ready-to-wear fashions and luxury accessories. You can also browse an entire line of fine fragrances and eyewear designed to complement his fashions and accessories. Michael Kors retail stores are located in fashion capitals around the world in addition to online retail outlets.
Click here to open the Michael Kors Instagram page. 

Forever 21. 11.4 million followers. 
Forever 21 is one of the largest fashion retailers across the globe offering the latest fashions and trends in men's and women's clothing and accessories.  There is also a line of trendy children's clothing with many new fashions and designs coming in on a daily basis. A trip through the Forever 21 Instagram account will help you stay up to date on fashion trends and access the latest design releases.
If you are not 21, no problem.  Forever 21 is for everyone that wants to stay young by wearing the latest trendy fashions.  There are brands for just about any body type, height, and size.
The Forever 21 Instagram account mirrors the theme of Forever 21 stores across more than 47 countries in addition to online retail outlets.  The shopping experience is designed to be exciting with a never ending flow of new style inspirations and daily on-trend fashions at a great price. In addition to Forever 21 fashions and accessories, the company also offers other lines including Love 21, Forever 21+, 21MEN, Love and Beauty, and Forever 21 Girls.
Click here to open the Forever 21 Instagram page.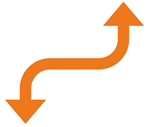 Thanks for checking out our latest blog post.  If you liked it then please kindly share it with others!
A bit about us. 
Micar Computers is a London-based Software Development company that is one of the worlds most established providers of bespoke software applications for the clothing Industry. Numerous leading apparel & footwear companies have used our ever-evolving creation system for over two and a half decades.
We understand fashion and the industry that drives fashion to the showroom. Micar Computer systems has implemented hundreds of bespoke software applications for a diverse range of clients in the clothing, textile and footwear industry sectors. There is no scenario we haven't encountered.
Take a look around our website to find out more about our industry leading software solutions.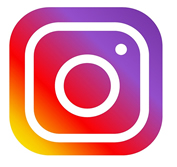 The Origins of the Hipster

Introduction
What do you think of when you hear the word hipster? Beards, mismatched vintage clothes and anything not ordinary? A hipster might say that definitions are too mainstream and they can't be defined because they don't fit into a category – but I will give it a go!
Typically hipsters are the intelligent creative type; men and women in their 20s or 30s that value independent thinking and have an appreciation of art and alternative music. You will usually find them living in urban areas, shopping in thrift stores and looking in a mirror perfecting their moustache (well, the male hipsters at least). There are a lot of different elements that have come together to create the modern hipster. A collision of multicultural influences, indie music, progressive politics and art. It may surprise you that hipsters first appeared decades ago, and the culture has developed over time, redefining the word into the hipster we know today. Let's start with a history lesson and take a look into how this subculture developed.
Where Did the Term Hipster Come From?
The word hipster was first used back in the 1940s. It was used to describe a particular subculture that had evolved in America during which and directly linked to the popularity of Jazz music during the 1940s. There are different opinions on how the word actually came about, but the most common one is that the word hipster came from the word "hip" meaning "in the know" and was commonly used as an adjective to describe enthusiasts of the jazz music scene. The English suffix "ster" was added and the term "hipster" was born, being defined as "characters who like hot jazz".
The 1940's Hipster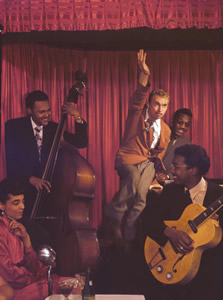 Initially hipsters were middle class white American youths. During a time of war, resistance and racial segregation groups of middle class white youths rejected the social norms of the time and the extravagant lifestyles of the higher classes seeking a more carefree and spontaneous lifestyle. They embraced jazz music and the culture that came with it. Jazz musicians were predominantly African American and these middle class white youths, looked to imitate the lifestyle of the musicians they looked up to along with young urban blacks. Jazz clubs were where these hipster groups went to socialise leading to a fusion of races in hipster culture.
These young people were focused on enjoying life, music and differentiating themselves from the upper classes and their orderly way of life. Adopting opposite views on life from what was expected – they used cannabis and other drugs, embracing a relaxed attitude to life, sarcastic humour and self-inflicted poverty.
In their philosophy people that were hipsters were 'hip' and anyone who wasn't hip, was 'square'. Squares sought security, comfort, valued possessions and status and accepted the ruling of the government without protest. Everything that hipsters rallied against. Being hip meant that you sought a deeper takeaway from life, valuing the artistic and obscure rather than normalcy and what was embraced by the general public.
Norman Mailer described the American hipster of the 1940s very eloquently as someone who would not be strangled by social conformity and instead would "divorce from society, to exist without roots, to set out on that uncharted journey into the rebellious imperatives of the self".
The Modern Hipster
Over the years the word hipster has adopted a completely different meaning. The hipster of the 1940s sought out people similar to themselves, growing friendships and developing bonds based on their mutual interest in jazz music and like views on societal issues. They gladly associated themselves with the subculture. A new generation of urban living young people have unwillingly adopted the subculture's name and today's hipster culture is less about the community building and more focused on their individual image. Similarly to earlier hipsters, modern day hipsters are not necessarily from lower classes but choose to look like they do, keeping an earthy, grungy image. They embrace anything obscure and appreciate any kind of alternative culture, be it film, music, or art.
A Stereotypical Hipster
A stereotypical hipster are the 20 somethings, living in Hackney that buy second hand clothes signalling their rejection of consumerism. They don't do their weekly food shopping in Tesco, instead they buy their groceries directly from the producers at farmers markets. You know those retro bicycles with the oversized basket you are seeing regularly? That probably belongs to a hipster as cycling instead of driving or using public transport is a much greener option.
Negative Image
Somewhere along the line the word hipster obtained a negative connotation. "Hipster bashing" has become a thing and it's largely to do with the image the media portrays these alternative individuals as. The consensus is that hipsters are pretentious and judgemental to the rest of society. Their fashion sense is construed to look like they don't care about their image, when that's all they are about.
I feel hipsters are hard done by. In my opinion, there are two types of hipster.
Type 1: The real ones, which have values and beliefs that lead them to live more sustainable lives. The real hipster buys second hand clothes for economic reasons. They source their food more carefully because they care about fair trade. Their interest in alternative culture means that they listen to less well known bands or artists. Their creativity shows in their fashion sense and in the way they bring old fashion practices into the modern day. These people are not trying to be cool, they just are.
Type 2: The deliberate hipster. These are the people that see people living alternative lifestyles and want to emulate them. They try too hard and this is where the negative image of pretentious know-it-alls comes from. They listen to bands that no one else has heard of and scoff at anyone that says that Rihanna is their favourite artist. They own iPhones while bashing large corporations. They scorn other subcultures for being unoriginal and following trends – oh the irony! What drives them is image and not sustainability and creativity and these people have turned the hipster movement into a trend.
All in all, I have nothing against either type of hipster. People can express themselves however they want and wear whatever they feel comfortable in. These are just the two stereotypical ends of the hipster spectrum.
Hipster Style 101
Whatever your opinion of the hipster culture, I think we can all agree that their style has massively influenced what we see in high-street stores. Love it or hate it, it's everywhere.
As hipsters are not slaves to fashion or trends (cough, cough) not all dress the same but there are certainly some common identifiable articles of hipster clothing. The hipster wardrobe begins with think rimmed glasses. Usually people wear glasses to see properly but if you have 20/20 vision, don't worry you can just get non-prescription think framed glasses, and fit right in! Just like this guy…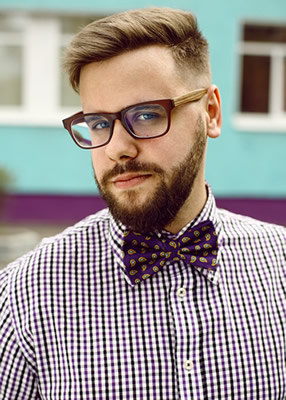 Female hipsters take on a slightly androgynous look by pairing any kind of black boots (the thicker/higher platform the better), with jeans and a loose fitting slogan t-shirt that belonged to their Dad in the 80s, while having perfectly applied makeup and hair long wavy hair that definitely took more time than they would care to admit.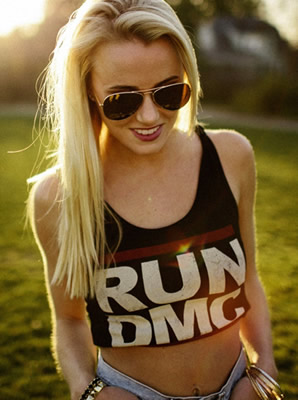 Probably the most obvious sign of a male hipster/hipster wannabe is their facial hair situation. Everyone has noticed the influx of beards in recent times. Yes, hipster style is to thank for making it acceptable for young men to grow, or at least try to grow, full beards, which would have typically been associated with older men. These beards come in different lengths and styles but all are well maintained to deceptively achieve that rough appearance. Some hardcore hipsters even incorporate the "handlebar" moustache which requires extra styling and maintenance. After paying a lot of attention to their facial hair you could forgive hipster guys for being lazy with the hair on their head – but lazy they are not. Short around the sides with the top slicked back ever so carefully. Regular trips to the barber are required to keep you looking in peak hipster condition.
Anything vintage or with tartan print and will go down well with the hipster community.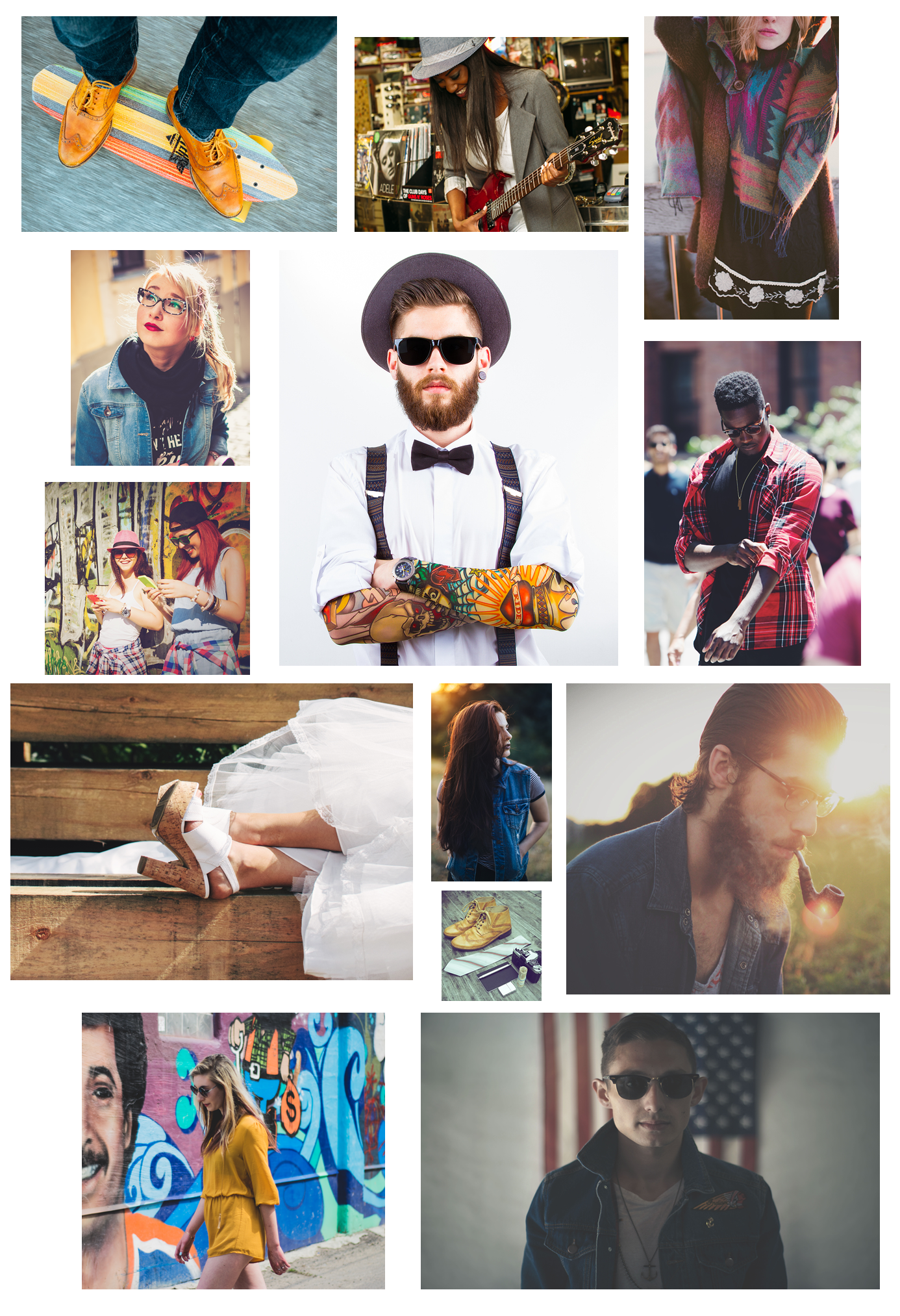 Conclusion
An umbrella term used to describe a subculture of young, urban living creative personalities. The common theme between the 1940's hipster and the modern hipster and many other subcultures throughout the eras, is that although their image may have become fashionable, their rejection of mainstream values of their time is where their image stemmed from. The 1940's hipster rejected the prim and proper lifestyles of the upper classes and instead adopting a more open-minded way of life.  Whereas the modern hipster is rejecting the contemporary culture of consumerism and constant obsolescence, opting for a more eco-friendly, less wasteful lifestyle. Their style wasn't meant to become a trend, but who can blame the rest of us mainstream folk to want to look edgy!
 About the Author
Micar computer systems is a London-based software company that develops the UK's original ERP solution for the Apparel, clothing, textile and footwear industries.  Visit the About Us page to find out more about our history and the products pages for more information about our tailor-made software solutions.
How to Successfully Implement an ERP System

Introduction
Growing competition in the textile and apparel industry has required companies to optimise resources in order to to maintain profitability and customer satisfaction.  One of the primary ways companies are accomplishing this is through ERP solutions.
Many companies across a broad range of industries are implementing Enterprise Resource Planning solutions in an effort to streamline daily business operations and improve customer satisfaction.  Part of successful ERP implementation is choosing an ERP software solution that meets specific business requirements, as opposed to a one-size-fits-all type of approach.
If you choose an ERP solution that supports specific business needs, the implementation process will be smoother, especially when the software is customised for your industry. However, in order for this to happen there are specific steps that must be taken in order to choose and implement an ERP system successfully.
An Introduction to ERP Systems and the Type of Businesses That Use Them
An ERP system is a software solution that provides advanced tools which help your organisation to streamline critical business processes and other activities in daily business operations. When implemented and managed properly, ERP business software provides you with better insight into critical business data, assists with the decision making process, and provides high availability of daily business applications including CRM (Customer Relationship Management).
When an ERP system is integrated within an organisation, it streamlines key processes and functions such as production planning, manufacturing, accounting and finance, purchasing, sales and marketing, customer management, and human resources, to name a few. In the early years, ERP solutions were primarily used in manufacturing. However, with new and emerging technologies, ERP systems are widely used across a wide variety of industries including textile and apparel, retail, IT, health care, entertainment, education, and many other sectors and industries.
Benefits of an ERP System
In recent years, ERP software has been made widely available by a variety of vendors. Many of the software applications are industry specific and provide advanced tools and applications which help your organisation customise ERP modules to meet the needs of specific business environments and processes. However, in order to realise the benefits of an ERP system, you must have a handle on key business challenges, the impact on daily business operations and the end user, long term impact, possible road blocks, and future benefits. Additionally, the transition to ERP must sync effectively with new technologies such as cloud applications, virtualisation, and Web based software systems as well.
That said, some of the benefits of an ERP system include:
Reduced Costs
One of the primary benefits of implementing an ERP system is cost savings when it comes to daily operations.  An ERP solution helps your organisation to reduce production costs, decrease marketing expenses, lower costs associated with inventory control and more.  This is because an ERP solution does not require you to reinvent the wheel and helps your organisation to avoid the problem of information duplication.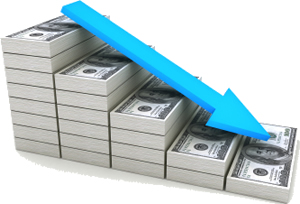 Best Practices with Business Processes
Many of the ERP software vendors design the solution around the best practices for your specific industry.  The business processes provide consistency across the board and allow you to view all processes enterprise wide.  This helps to continually improve operations while creating a healthy interaction between business processes and departments.  Improvements are also easier since an ERP solution reduces the chance of human error due to automated processes and provides transparency for better decision making.
Better Visibility
In the textile and apparel industry, inventory control and tracking often represents a huge undertaking.  When you use an ERP solution, the system is centralised which provides a way to accurately control and track daily inventory levels.  This provides better visibility when it comes to controlling inventory capital.  It also allows your organisation to make fast decisions which allow you to take advantage of opportunities that would otherwise not be visible using older inventory methods.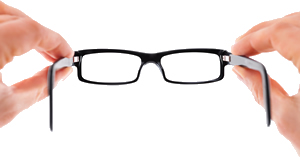 Compliance
Many organisations face high operating costs when it comes to remaining within compliance standards and industry specific regulations. An ERP solution can help your organisation remain in compliance without the excessive costs associated with deploying the staff and IT necessary to ensure successful audits.
How to Successfully Implement an ERP System
In order to ensure successful implementation of an ERP system and Return on Investment (ROI), your organisation must be willing to do a large amount of coordination and planning.  An ERP system will change the way your organisation and your employees work, as well as how the entire organisation will benefit.  This is why an effective change management initiative is critical and can significantly lower the risk using a well-planned strategy and effective communication and training model.  Then it is important to partner with the right ERP vendor that has both the technical and functional expertise necessary to ensure ERP implementation is successful.
Planning for ERP Implementation
In the early stages, it is important to organise a project team that consists of the key players and stakeholders within an organisation.  Key people from each department, as well as senior management and IT can help to establish objectives, develop a timeline, create a training plan, and organise project specific tasks.  The selection of the team should be based on knowledge and expertise in a given area instead of an employee's status within the organisation.
Once chosen, the project team can collaborate and examine specific business processes before creating an analysis of what processes are in need of improvement.  This can include determining processes that can be automated, time spent on order processing, establishing real-time access to customer data and other business procedures. At this point, it is also a good idea to interview key personnel to discover additional areas which may be in need of improvement.
Once this information is gathered and analysed, clearly defined objectives should be set prior to ERP implementation.  This defines the scope of the project which initially should be all-inclusive.  It may not be possible to implement every single process, but the focus should be on the critical processes that take place within daily business operations.
The team can then organise a project plan which integrates everything we have previously discussed in this step, in addition to defining responsibilities for each team member.  The project plan should also provide a checklist for each team member to ensure everyone is on the same page in terms of what must be accomplished.
Conduct a Review of Business Processes
During this stage of ERP implementation, it is necessary to conduct a review of critical business processes.  This requires an examination of ERP software capabilities to help identify any holes in the system.  Conducting a review of the software will help to determine if any modifications will be necessary prior to introducing the solution during the training phase.  It will also assist you with determining the manual business processes that can be automated using the new system.
Additionally, in order to ensure uniformity with business processes, it is important to determine Standard Operating Procedures for each process such as adding new products or customer data, etc.  Each procedure should be documented in a form that can be easily modified as your operating processes change over time.  The formulation of Standard Operating Procedures requires a significant time investment, but it is an extremely important part of the success of an ERP system.
Overhaul and Conversion of Data
When it comes time to convert your existing data to the new ERP system, it is risky business to assume that all of your business data can be automatically converted to the new platform.  All organisations have data which is outdated or, for one reason or another, will not convert to the new system.  It is important to analyse and identify current data to determine where the pitfalls will be during conversion.
In addition to identifying outdated data, it is also necessary to define what new data should be gathered including the source format such as spreadsheets, word documents, etc.  Then you can use a spreadsheet to organise and segment all new data using the upload feature in the ERP software.  Once it is uploaded, it can be reviewed for accuracy and cleaned up by eliminating any unnecessary information such as old customer data, etc.
Testing the System and Training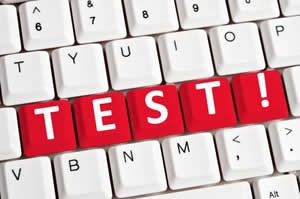 Testing the system before implementing training is critical to Return on Investment (ROI).  If the ERP solution is frustrating for employees to use because it is not working properly, they will not use the new system which results in a poor ROI.  For this reason, it is important to test the system and the database to ensure everything is working and all information is accurate and can be properly accessed.
Even if you must run real life scenarios for a week or two to ensure everything is working, the time investment will be well worth it in the long run when your employees adopt the system.  This phase also includes making sure all issues are resolved and the interfaces are designed properly to ensure the software integrates easily with other modules. Also, remember to make sure the testing is done according to the Standard Operating Procedures we discussed earlier in this article.
Once you are sure everything is working properly, you can opt to use a professional trainer supplied by the vendor or train specific team members to oversee the training on the premises.  Training can also include additional tools such as the creation of FAQs, cheat sheets, and other resources that provide employees with a quick reference.  You can also consider providing a refresher course on the ERP software to reinforce training as well.
Once training is complete, conduct another evaluation of the business processes and data access to determine if any adjustments are necessary.
System Launch and Structured Evaluation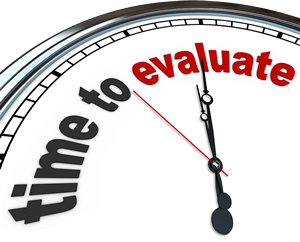 Once it is time to launch the system, it is helpful to create a checklist to ensure all processes are in place prior to the official launch.  The list can include things like transition issues that were identified and resolved, modifications that were tested, issues during training, presence of the vendor at launch, providing assistance to the employees right after launch, and any other factor you should double check to make it is completed prior to launch.
Once the official launch has occurred, it is important to create an evaluation which refers back to the objectives and goals that were identified during the planning phase.  You should also proactively do an audit once the ERP system has been up and running for at least one week.  Then prepare another audit for three to six months down the road to ensure the anticipated business benefits and Return on Investment are on course.  This will tell you whether or not the ERP solution is adding value to daily business operations.
Conclusion
Overall, to successfully implement an ERP system, it is important to establish goals and objectives that are both reasonable and attainable.  It is also critical to the success of ERP integration to hold the project team members accountable for each task during and after implementation.  Finally, test, test, and test again to maximise the Return on Investment.
And, keep in mind that you will encounter pain points during the implementation process which requires both patience and persistence.  If you have the support of fellow team members and the senior management, successful ERP implementation and the benefits your organisation receives will be inevitable.
About the Author
Micar is a supplier of the original bespoke ERP software solution for the apparel industry. If you have any questions on implementing an ERP solution you can call us on 020 8531 7444, or you can visit our website for more information on our products.
All images used on this blog are property of their respective owners. I would take my own, but they wouldn't look this good!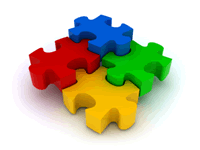 Five Mistakes to Avoid When Introducing ERP

Introduction
When implemented correctly, an ERP solution can be a valuable resource for a fast growing business.  Part of ensuring the success of ERP implementation is knowing what key mistakes you should avoid.
An Enterprise Resource Planning (ERP) solution can cost anywhere from a few hundred pounds to thousands or millions of pounds depending upon the size of your organisation.  In addition to the investment, ERP implementation can require a huge amount of time and resources.  This is mainly because it is a critical business solution that integrates more than one business process including identification of priorities, planning, logistics, manufacturing, inventory, accounting, billing, delivery, marketing, sales, human resources, and much more.
In the information age, the requirement for a cutting edge ERP solution is becoming a necessity to ensure you can streamline workflow while operating cost effectively.  An ERP system that is poorly planned and not rolled out effectively can cost your business lost time and productivity, not to mention the delays that can occur as the result of a poor introduction of the system.
One of the ways you can ensure the success of ERP implementation and reduce the risk of potential problems is by becoming aware of the common mistakes organisations make when introducing an ERP solution.  Although there are many mistakes that can be avoided, here are the most critical ones you should avoid:
1. Failure to Plan or Poor Planning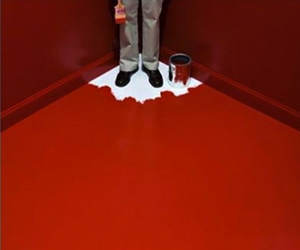 You have heard the old adage "Failure to plan means you plan to fail." Additionally, you can put some effort into planning but if it is poorly executed, it is likely you will end up with similar results as if you did not plan at all.  ERP is not something you can plan on the fly.  Instead, if you really want to reap the benefits that it can bring to your organisation, you must plan upfront.
Planning requires a time investment and the right team members which is one of the reasons many organisations do not do enough planning upfront before evaluating software and introducing the solution to the organisation.  Poor planning can lead to a snowball effect where there is confusion in the future when the solution is introduced due to lack of understanding of current processes and how to use ERP to maximise the benefits.
An ERP solution can really propel your business forward if you take the time to conduct an internal audit of all business processes and policies.  This is accomplished using key team leaders and stakeholders business wide that make up an evaluation team. It is also important to ensure you have the right people.
For example, many organisations are more focused on getting executive approval as opposed to gathering key leaders from across the organisation. This includes key people from operations, finance, purchasing, delivery, accounting, and more.  The benefit of gathering key leaders is you will have people that have a vested interest in implementing ERP and are genuinely interested in getting things right from the beginning.
Once you conduct an internal audit of all business processes and policies, you can begin to put an effective plan into action.  This is because you have the accurate information you need to ensure successful planning.
2. Failing to Properly Investigate ERP Providers
Properly investigating ERP providers requires a lot of time but, you must remember that this is time well spent.  After all, the higher quality ERP vendor you choose, the better your chances of success will be.
Unfortunately, many organisations cut corners when researching ERP vendors and this causes more problems down the road.  It also takes more time to solve the problems incurred than it would if you had thoroughly investigated each ERP provider from the beginning.  For this reason, make sure you request solid references and check with other organisations that are using the specific ERP vendor you are considering.
Additionally, you should organise an interview for the vendor and ask specific questions about the features they can implement and the success rate they have had with introducing an ERP solution to different organisations in your industry sector. You should also come up with some scenarios of potential challenges and ask the vendor how they would go about handling these challenges.
These steps will avoid any unexpected surprises that can occur from lack of capabilities in specific areas you did not investigate.  The ERP vendor you choose should be competent with implementation from the start of the project right through to completion.
In addition to conducting thorough research on each ERP provider, it is important to mention you should be careful of being sold by the marketing team of a specific vendor.  Some of the vendors will place you in touch with their sales team that will fill you with a lot of hype about their product.  Then when the implementation is complete and the solution is introduced, you learn about the drawbacks such as restrictions on system functionality, application complexities, and other aspects that could negatively impact daily business operations.
Instead, you should ask the ERP vendor for at least three different organisations that are using the service.  These should be organisations that are in the same industry as yours and who you can contact to discuss the success, drawbacks, and challenges they have experienced with the vendor.  If the vendor cannot provide you with at least three names, you are better off moving on to the next one.
3. Failing to Learn Key Features of the ERP Solution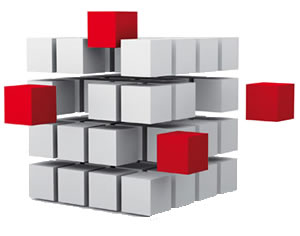 Many companies make a significant investment in ERP implementation without taking the time to learn about the key features included in the ERP system.  This lack of knowledge is passed on to staff at the point of introduction which results in lost productivity, delays, and missed opportunities to automate specific business processes.
The more you know about the features and functions of the ERP system the better you can streamline processes, effectively meet business objectives, and complete business functions faster.  Lack of knowledge results in missed opportunities in addition to failures with upgrades and maintenance due to lack of understanding.
To get around this problem, you should create a master list that includes all features and functions.  Then track the usage to determine which features are the most beneficial and which ones could use improvement.  By maintaining this list, it can be used to maximise the system and assist with any audit or compliance requirements.
4. Not Identifying Priorities
Failure to identify priorities is another primary mistake you should avoid when introducing ERP. Setting your priorities will help to minimise the problem of delays and it will speed up the time until completion by reducing multitasking. By this we mean that people can work faster when they are not trying to juggle multiple tasks.  When you create a system of priorities this reduces the problems associated with multitasking.
By establishing a priority system you are specifying when specific tasks should be done in order of priority.  It also provides IT professionals with prioritisation in terms of different issues that should be resolved.  Additionally, managers involved with ERP implementation should prioritise the issue resolution process so problems can be resolved immediately in an effort to prevent delays.
5. Not Investing Change Management and Ongoing Maintenance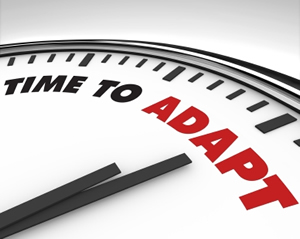 When an ERP solution is introduced, one of the primary reasons it fails is lack of proper training on using the system.  Additionally, not investing in ongoing maintenance does not protect your time and investment in an ERP solution.
Investing in training and change management will prevent your employees from resenting the new solution simply because they do not understand how to use it.  By making sure everyone is confident with using the system before it goes live will make a huge difference in the success of an ERP solution.
Additionally, failing to implement a maintenance strategy can have drastic consequences in terms of business continuity, updated business processes, and preventative maintenance.  This is especially important with new improvements in installation and upgrade technology that prevents you from experiencing major disruptions in business flow while implementing security patches and support packs.
Conclusion
Once you have introduced the ERP system, it is a wise investment to keep a capable consultant on board that can evaluate everything to ensure the new solution is being aligned with current business practices and goals.  It is also important that the vendor understands your organisation's requirements now and for the long term since ERP is a long term investment.  They can also help you organise a maintenance strategy that lasts for the long term as well.
Finally, take a look at your daily business processes to decide which areas must remain available 24/7.  Then work with your vendor to make them aware of these areas to ensure appropriate backup and recovery is provided to keep your organisation moving forward while the ERP roll-out process is being introduced.
Overall, an ERP solution is inevitable with most organisations and when introduced correctly, will be a cost saver for your business and the primary tool that keeps your organisation running efficiently. If you keep educating yourself on the mistakes to avoid when introducing ERP this will ensure the new system will be a successful venture that serves your organisation well for a long time.
About the Author
Micar is a London-based supplier of the original bespoke ERP software solution for the clothing, footwear and textile industries. If you have any questions about implementing an ERP solution, do not hesitate to contact us. Call us on 020 8531 7444, or visit our website to find out more about our products.
All images used on this blog are property of their respective owners. I would take my own, but they wouldn't look this good!