Introduction
Growing competition in the textile and apparel industry has required companies to optimise resources in order to to maintain profitability and customer satisfaction.  One of the primary ways companies are accomplishing this is through ERP solutions.
Many companies across a broad range of industries are implementing Enterprise Resource Planning solutions in an effort to streamline daily business operations and improve customer satisfaction.  Part of successful ERP implementation is choosing an ERP software solution that meets specific business requirements, as opposed to a one-size-fits-all type of approach.
If you choose an ERP solution that supports specific business needs, the implementation process will be smoother, especially when the software is customised for your industry. However, in order for this to happen there are specific steps that must be taken in order to choose and implement an ERP system successfully.
An Introduction to ERP Systems and the Type of Businesses That Use Them
An ERP system is a software solution that provides advanced tools which help your organisation to streamline critical business processes and other activities in daily business operations. When implemented and managed properly, ERP business software provides you with better insight into critical business data, assists with the decision making process, and provides high availability of daily business applications including CRM (Customer Relationship Management).
When an ERP system is integrated within an organisation, it streamlines key processes and functions such as production planning, manufacturing, accounting and finance, purchasing, sales and marketing, customer management, and human resources, to name a few. In the early years, ERP solutions were primarily used in manufacturing. However, with new and emerging technologies, ERP systems are widely used across a wide variety of industries including textile and apparel, retail, IT, health care, entertainment, education, and many other sectors and industries.
Benefits of an ERP System
In recent years, ERP software has been made widely available by a variety of vendors. Many of the software applications are industry specific and provide advanced tools and applications which help your organisation customise ERP modules to meet the needs of specific business environments and processes. However, in order to realise the benefits of an ERP system, you must have a handle on key business challenges, the impact on daily business operations and the end user, long term impact, possible road blocks, and future benefits. Additionally, the transition to ERP must sync effectively with new technologies such as cloud applications, virtualisation, and Web based software systems as well.
That said, some of the benefits of an ERP system include:
Reduced Costs
One of the primary benefits of implementing an ERP system is cost savings when it comes to daily operations.  An ERP solution helps your organisation to reduce production costs, decrease marketing expenses, lower costs associated with inventory control and more.  This is because an ERP solution does not require you to reinvent the wheel and helps your organisation to avoid the problem of information duplication.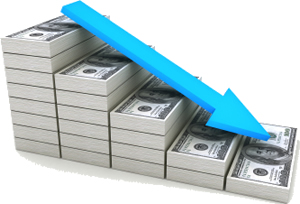 Best Practices with Business Processes
Many of the ERP software vendors design the solution around the best practices for your specific industry.  The business processes provide consistency across the board and allow you to view all processes enterprise wide.  This helps to continually improve operations while creating a healthy interaction between business processes and departments.  Improvements are also easier since an ERP solution reduces the chance of human error due to automated processes and provides transparency for better decision making.
Better Visibility
In the textile and apparel industry, inventory control and tracking often represents a huge undertaking.  When you use an ERP solution, the system is centralised which provides a way to accurately control and track daily inventory levels.  This provides better visibility when it comes to controlling inventory capital.  It also allows your organisation to make fast decisions which allow you to take advantage of opportunities that would otherwise not be visible using older inventory methods.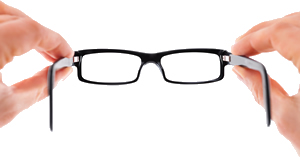 Compliance
Many organisations face high operating costs when it comes to remaining within compliance standards and industry specific regulations. An ERP solution can help your organisation remain in compliance without the excessive costs associated with deploying the staff and IT necessary to ensure successful audits.
How to Successfully Implement an ERP System
In order to ensure successful implementation of an ERP system and Return on Investment (ROI), your organisation must be willing to do a large amount of coordination and planning.  An ERP system will change the way your organisation and your employees work, as well as how the entire organisation will benefit.  This is why an effective change management initiative is critical and can significantly lower the risk using a well-planned strategy and effective communication and training model.  Then it is important to partner with the right ERP vendor that has both the technical and functional expertise necessary to ensure ERP implementation is successful.
Planning for ERP Implementation
In the early stages, it is important to organise a project team that consists of the key players and stakeholders within an organisation.  Key people from each department, as well as senior management and IT can help to establish objectives, develop a timeline, create a training plan, and organise project specific tasks.  The selection of the team should be based on knowledge and expertise in a given area instead of an employee's status within the organisation.
Once chosen, the project team can collaborate and examine specific business processes before creating an analysis of what processes are in need of improvement.  This can include determining processes that can be automated, time spent on order processing, establishing real-time access to customer data and other business procedures. At this point, it is also a good idea to interview key personnel to discover additional areas which may be in need of improvement.
Once this information is gathered and analysed, clearly defined objectives should be set prior to ERP implementation.  This defines the scope of the project which initially should be all-inclusive.  It may not be possible to implement every single process, but the focus should be on the critical processes that take place within daily business operations.
The team can then organise a project plan which integrates everything we have previously discussed in this step, in addition to defining responsibilities for each team member.  The project plan should also provide a checklist for each team member to ensure everyone is on the same page in terms of what must be accomplished.
Conduct a Review of Business Processes
During this stage of ERP implementation, it is necessary to conduct a review of critical business processes.  This requires an examination of ERP software capabilities to help identify any holes in the system.  Conducting a review of the software will help to determine if any modifications will be necessary prior to introducing the solution during the training phase.  It will also assist you with determining the manual business processes that can be automated using the new system.
Additionally, in order to ensure uniformity with business processes, it is important to determine Standard Operating Procedures for each process such as adding new products or customer data, etc.  Each procedure should be documented in a form that can be easily modified as your operating processes change over time.  The formulation of Standard Operating Procedures requires a significant time investment, but it is an extremely important part of the success of an ERP system.
Overhaul and Conversion of Data
When it comes time to convert your existing data to the new ERP system, it is risky business to assume that all of your business data can be automatically converted to the new platform.  All organisations have data which is outdated or, for one reason or another, will not convert to the new system.  It is important to analyse and identify current data to determine where the pitfalls will be during conversion.
In addition to identifying outdated data, it is also necessary to define what new data should be gathered including the source format such as spreadsheets, word documents, etc.  Then you can use a spreadsheet to organise and segment all new data using the upload feature in the ERP software.  Once it is uploaded, it can be reviewed for accuracy and cleaned up by eliminating any unnecessary information such as old customer data, etc.
Testing the System and Training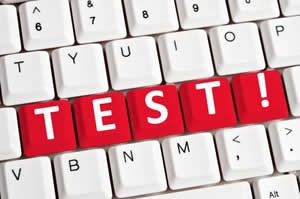 Testing the system before implementing training is critical to Return on Investment (ROI).  If the ERP solution is frustrating for employees to use because it is not working properly, they will not use the new system which results in a poor ROI.  For this reason, it is important to test the system and the database to ensure everything is working and all information is accurate and can be properly accessed.
Even if you must run real life scenarios for a week or two to ensure everything is working, the time investment will be well worth it in the long run when your employees adopt the system.  This phase also includes making sure all issues are resolved and the interfaces are designed properly to ensure the software integrates easily with other modules. Also, remember to make sure the testing is done according to the Standard Operating Procedures we discussed earlier in this article.
Once you are sure everything is working properly, you can opt to use a professional trainer supplied by the vendor or train specific team members to oversee the training on the premises.  Training can also include additional tools such as the creation of FAQs, cheat sheets, and other resources that provide employees with a quick reference.  You can also consider providing a refresher course on the ERP software to reinforce training as well.
Once training is complete, conduct another evaluation of the business processes and data access to determine if any adjustments are necessary.
System Launch and Structured Evaluation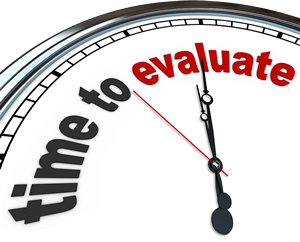 Once it is time to launch the system, it is helpful to create a checklist to ensure all processes are in place prior to the official launch.  The list can include things like transition issues that were identified and resolved, modifications that were tested, issues during training, presence of the vendor at launch, providing assistance to the employees right after launch, and any other factor you should double check to make it is completed prior to launch.
Once the official launch has occurred, it is important to create an evaluation which refers back to the objectives and goals that were identified during the planning phase.  You should also proactively do an audit once the ERP system has been up and running for at least one week.  Then prepare another audit for three to six months down the road to ensure the anticipated business benefits and Return on Investment are on course.  This will tell you whether or not the ERP solution is adding value to daily business operations.
Conclusion
Overall, to successfully implement an ERP system, it is important to establish goals and objectives that are both reasonable and attainable.  It is also critical to the success of ERP integration to hold the project team members accountable for each task during and after implementation.  Finally, test, test, and test again to maximise the Return on Investment.
And, keep in mind that you will encounter pain points during the implementation process which requires both patience and persistence.  If you have the support of fellow team members and the senior management, successful ERP implementation and the benefits your organisation receives will be inevitable.
About the Author
Micar is a supplier of the original bespoke ERP software solution for the apparel industry. If you have any questions on implementing an ERP solution you can call us on 020 8531 7444, or you can visit our website for more information on our products.
All images used on this blog are property of their respective owners. I would take my own, but they wouldn't look this good!