Introduction
Inventory management is the lifeline to any business. At the same time, inventory management can seem like a balancing act that never ends. 
Managing inventory in the clothing and apparel industry is an ongoing process and one that should be managed effectively. A data management program that encompasses all aspects of inventory management can help you to significantly improve inventory processes.
This can easily be accomplished using technology that covers your entire inventory processes and ensures everyone is on the same page, so to speak, using real-time information. This allows companies in the clothing and apparel industry to manage costs and grow a business strategically.
When you use a quality ERP system, the advanced technologies included in the system can help you to mitigate the challenges you face on a daily basis when it comes to inventory management.  In this article, we will provide you with an overview of how technology can improve inventory management.
Improve Planning
In order to manage inventory effectively, the process must begin with strategic planning. This is the stage where decision makers in the apparel industry contemplate the types of products that would interest their target audience. In the past, this stage often represented a monumental challenge to ensure the right products were brought to market.  It also involved a lot of guesswork that often resulted in a lot of hit or miss situations.
By using advanced software technologies, retailers can transform their results into a business that is profitable.  ERP software provides intuitive tools that allow decision makers to monitor buying habits, past transactions, and customer behaviour.  This helps you to stay on top of customer history which in turn, provides you with the intelligence you need to target specific audiences and provide them with the products they seek.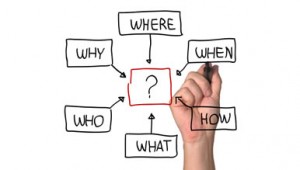 Avoid Problems with Suppliers
Sourcing your products is an important part of customer retention and satisfaction, in addition to maintaining profitability. Locating a reliable supplier to source products is an important part of the inventory management process.  In many cases, you are dealing with third-party vendors in which you will want to establish a long term relationship with.
When it comes to efficient relationships with suppliers, technology can help to improve this process by providing a way for you to integrate your inventory processes with suppliers and coordinate the entire system.  Additionally, it allows you to easily provide product catalogues from new suppliers and easily source your inventory from existing ones.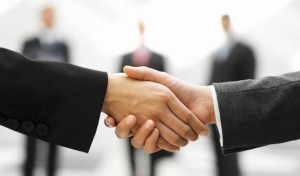 Streamline Purchasing and Accounting
The process of purchasing can get complex since it involves the acquisition of products from third-party vendors and other types of suppliers. By being able to integrate purchasing processes with suppliers, technology can help you to streamline the purchasing process using advanced tools that make inventory management and reordering more efficient.
The finance and accounting portion of purchasing and fulfilment is responsible for payment.  Software solutions provide you with a comprehensive set of tools for managing purchasing and accounting tasks, as well as automating processes that help to make back office tasks less time consuming.
Avoid Excessive Costs on Overstocked Inventory
Inventory management is an essential part of the product supply chain.  More often than not, there are warehouses and distribution centres in different parts of the supply chain.  Effective inventory management keeps inventories at a minimum while still meeting customer demand.  This helps you to avoid excessive costs associated with overstocked inventory.
Technology provides you with advanced tools that help you effectively oversee supply chain management. This ensures the company does not have too much capital invested in inventory where it could be investing the capital in areas that produce a high rate of return.
Avoid Missed Sales Due to Depleted Stock
In addition to helping your company avoid excessive costs associated with overstocked inventory, technology can also prevent the problem of backorders and depleted stock.  When the supply chain is managed effectively using real-time processes, this ensures that product supply can meet customer demand.
Real-time tools also help you to keep an accurate count on inventory which enables efficient procurement.  This prevents risks associated with backorders due to the under purchase of inventory.  It also helps to avoid missed sales while increasing customer retention and satisfaction.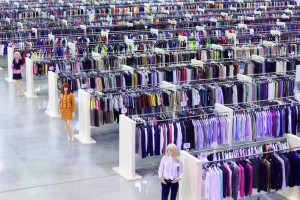 Identify Inventory Issues Before They Get Out of Control
Keeping everyone on the same page is the key to preventing inventory issues from getting out of control.  By using a single software solution, it is easy to keep everyone on the same page using real-time tools.  Additionally, technology can be especially useful if you have multiple warehouse facilities since real-time information allows your staff to transfer excess inventory when the stock becomes low in one facility.
Improve Sales and Distribution
The sales and distribution portion of the supply chain covers a wide variety of activities which include inquiries and quotations, orders, sales support, delivery, contracts, invoicing, schedule agreements and returns.  Technology can help to streamline the sales and distribution processes to avoid errors and miscommunication.
Many of the advanced ERP software solutions offer automated tools that help to remove the guesswork out of sales and distribution processes.  It also saves time on back office tasks and paperwork that can be tedious and time consuming.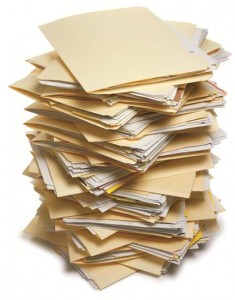 Effectively Manage Multiple Sales Channels
Today's retail industry provides many different options for selling products which is changing the landscape of retail as we know it. Retailers in the apparel industry are being required to sell through multiple channels in an effort to meet higher customer expectations.  Additionally, today's consumer desires the flexibility to shop at their convenience from anywhere and at any time while still being able to go to their local brick and mortar store to buy a product.
On the flip side, retailers are interested in streamlining their internal inventory processes while building lasting relationships with customers for the long term. For this reason, many retailers are opting to use a multi-channel approach in an effort to meet retailing needs and customer expectations.
Technology and advanced software solutions allow retailers to leverage customer service and revenue that comes from a multi-channel sales model. This is accomplished by providing advanced tools that allow you to capture and track orders from different sales channels, leverage automated processes that route orders to the appropriate fulfilment system without manual entry, and designate drop ship orders handled with third-party logistics.
Advanced software tools can also help you to link multiple supply chain management systems together.  These include systems such as financial and accounting, ERP, and Point of Sale that apply to both online and offline sales channels. Software solutions are also fully customisable to allow you to establish specific business processes that meet the individual needs of your business.
Reduce Errors Associated with Manual Data Entry
The increased complexity of modern retail environments have coerced decision makers into finding better solutions that reduce the risk of error associated with antiquated systems and manual data entry.  This is where modern technologies and software solutions can reduce problems caused by human errors and other issues.
Today's software solutions are designed to fully integrate with Point of Sale (POS) systems which allow retailers to accurately enter and track sales to gain a better perspective of how much inventory was sold at the end of any given day.  The information is entered and then tracked in real-time and provides you with the information you need right at your fingertips. This system is more efficient than having to call each department or store branch at the close of each business day to get the numbers.
Software that is integrated with Point of Sale systems also reduces problems that are caused by manual data entry.  For example, if your company sells apparel online, it is likely that several different software solutions are being used.  One solution powers your website, the second one oversees Point of Sale, and the third solution handles ERP for your company.
When the online order is filled, the data must be manually entered into the ERP system before you keep the customer informed on the status of their order and shipping.  If the data is being manually entered, this increases the risk of error and can result in customer dissatisfaction and negative feedback or reviews.  By using integrated technology, you can ensure order accuracy at all times which results in improved customer retention, repeat orders, and customer satisfaction.
Improve Demand Planning
Demand planning is an essential part of forecasting inventory purchases and stock requirements, as well as customer buying trends.  This enables you to optimise inventory levels while still meeting customer demands.  Effective demand planning includes keeping track of sales trend history, trends of manufacturers and suppliers, product activity during specific seasons of the year, and warehouse storage and business rules.
Software solutions that provide advanced tools and technologies can help you put your demand planning system to good use.  The tools can help you to include customers in the planning and forecasting, analyse supplier trends, group products into segments to identify common demands, measure and monitor activity to fine tune processes, and keep track of external influences such as the state of the economy, availability of raw materials, and other factors.
Enhance Business Intelligence
Advanced software solutions are capable of automating many of the processes that are complex and time consuming, including the collection of business intelligence and report generation.  Instead of wasting time sifting through piles of papers, the intuitive tools included in software applications allow you to easily drill down to the information you want to view to help you make quick decisions and leverage new opportunities.
The right inventory management solution will not only accurately manage inventory, it will also provide you with the business intelligence necessary to stay competitive in today's marketplace.  These are tools such as those that generate reports and allow you to customise the settings to create reports on specific data.  You can choose what data you want to view at any given time without having to spend a lot of time searching for it.
Increase Supply Chain and Fulfilment Accuracy
Supply chains provide a more collaborative means for different departments in the retail industry to communicate and better serve the bottom line which is customer satisfaction and profitability. Customers expect their package to arrive quickly and undamaged, email correspondence indicating when their item has been shipped, and tracking information that indicates when it's scheduled for delivery.
Supply chain management represents the answer to this dilemma. However, the traditional process of supply chain management can be complex, time consuming, and prone to errors.  For this reason, most retailers use advanced software technology to accurately manage supply chain management and improve communications between companies and suppliers.
Technology reduces a lot of confusion which would otherwise slow down the supply chain and product fulfilment process.  Advanced software tools provide a way to improve and automate processes in the supply chain processes over traditional methods.  This prevents a lot of wasted time trying to exchange information and communicate with other departments involved in the supply chain.
Additionally, the customer expects communication throughout the life of the order. This includes where their product is located every step of the way in terms of shipment and follow up after the product has arrived. In order for this to happen, there has to be communication and collaboration on all department levels involved with product fulfilment which is what implementing effective management of a supply chain is all about.  This is where technology can be a real time saver by offering automated processes and real-time information that save time with supply chain management and product fulfilment.
Personalised Customer Service
Today's customer has different needs than the typical one-size-fits-all approach of the past.  Technology allows your retail organisation to easy track customer preferences, buying habits, product interests, and purchasing history.  This type of intelligence provides you with the information you need to provide a personalised shopping experience.
For example, if a customer purchases a shirt from your retail store, as you track their buying habits, you can offer other suggestions similar to the purchase which upsells them to other products.  It also provides you with more background on the types of products customers would like to see in your inventory.  The information you collect also helps you to provide special offers that are tailored to the customer's interests as opposed to a one-size-fits all type of approach.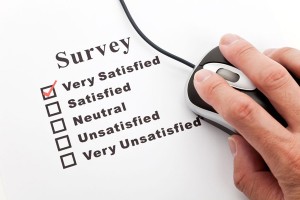 Conclusion
The topics we discussed in this article are only a few ways that technology can help you improve inventory management.  Software solutions are constantly being designed with more sophisticated tools which means technology in the retail industry is a topic you should follow on a consistent basis.  It can save you time and money while helping your business to run more efficiently at a lower operational cost.
 About the author
Micar is a London based supplier of the original bespoke ERP software solution for the apparel industry. We continue to work closely with retailers and distributors from the clothing, textile and footwear industries. To find out how we can help your business, visit our website.
All images are property of their respective owners. I would take my own, but they wouldn't look as good!