Introduction
When implemented correctly, an ERP solution can be a valuable resource for a fast growing business.  Part of ensuring the success of ERP implementation is knowing what key mistakes you should avoid.
An Enterprise Resource Planning (ERP) solution can cost anywhere from a few hundred pounds to thousands or millions of pounds depending upon the size of your organisation.  In addition to the investment, ERP implementation can require a huge amount of time and resources.  This is mainly because it is a critical business solution that integrates more than one business process including identification of priorities, planning, logistics, manufacturing, inventory, accounting, billing, delivery, marketing, sales, human resources, and much more.
In the information age, the requirement for a cutting edge ERP solution is becoming a necessity to ensure you can streamline workflow while operating cost effectively.  An ERP system that is poorly planned and not rolled out effectively can cost your business lost time and productivity, not to mention the delays that can occur as the result of a poor introduction of the system.
One of the ways you can ensure the success of ERP implementation and reduce the risk of potential problems is by becoming aware of the common mistakes organisations make when introducing an ERP solution.  Although there are many mistakes that can be avoided, here are the most critical ones you should avoid:
1. Failure to Plan or Poor Planning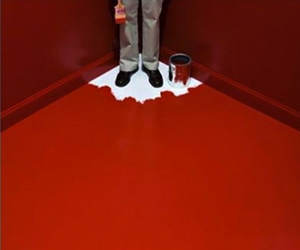 You have heard the old adage "Failure to plan means you plan to fail." Additionally, you can put some effort into planning but if it is poorly executed, it is likely you will end up with similar results as if you did not plan at all.  ERP is not something you can plan on the fly.  Instead, if you really want to reap the benefits that it can bring to your organisation, you must plan upfront.
Planning requires a time investment and the right team members which is one of the reasons many organisations do not do enough planning upfront before evaluating software and introducing the solution to the organisation.  Poor planning can lead to a snowball effect where there is confusion in the future when the solution is introduced due to lack of understanding of current processes and how to use ERP to maximise the benefits.
An ERP solution can really propel your business forward if you take the time to conduct an internal audit of all business processes and policies.  This is accomplished using key team leaders and stakeholders business wide that make up an evaluation team. It is also important to ensure you have the right people.
For example, many organisations are more focused on getting executive approval as opposed to gathering key leaders from across the organisation. This includes key people from operations, finance, purchasing, delivery, accounting, and more.  The benefit of gathering key leaders is you will have people that have a vested interest in implementing ERP and are genuinely interested in getting things right from the beginning.
Once you conduct an internal audit of all business processes and policies, you can begin to put an effective plan into action.  This is because you have the accurate information you need to ensure successful planning.
2. Failing to Properly Investigate ERP Providers
Properly investigating ERP providers requires a lot of time but, you must remember that this is time well spent.  After all, the higher quality ERP vendor you choose, the better your chances of success will be.
Unfortunately, many organisations cut corners when researching ERP vendors and this causes more problems down the road.  It also takes more time to solve the problems incurred than it would if you had thoroughly investigated each ERP provider from the beginning.  For this reason, make sure you request solid references and check with other organisations that are using the specific ERP vendor you are considering.
Additionally, you should organise an interview for the vendor and ask specific questions about the features they can implement and the success rate they have had with introducing an ERP solution to different organisations in your industry sector. You should also come up with some scenarios of potential challenges and ask the vendor how they would go about handling these challenges.
These steps will avoid any unexpected surprises that can occur from lack of capabilities in specific areas you did not investigate.  The ERP vendor you choose should be competent with implementation from the start of the project right through to completion.
In addition to conducting thorough research on each ERP provider, it is important to mention you should be careful of being sold by the marketing team of a specific vendor.  Some of the vendors will place you in touch with their sales team that will fill you with a lot of hype about their product.  Then when the implementation is complete and the solution is introduced, you learn about the drawbacks such as restrictions on system functionality, application complexities, and other aspects that could negatively impact daily business operations.
Instead, you should ask the ERP vendor for at least three different organisations that are using the service.  These should be organisations that are in the same industry as yours and who you can contact to discuss the success, drawbacks, and challenges they have experienced with the vendor.  If the vendor cannot provide you with at least three names, you are better off moving on to the next one.
3. Failing to Learn Key Features of the ERP Solution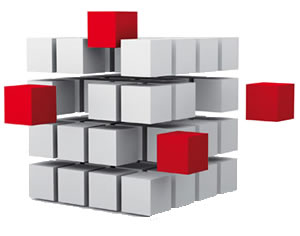 Many companies make a significant investment in ERP implementation without taking the time to learn about the key features included in the ERP system.  This lack of knowledge is passed on to staff at the point of introduction which results in lost productivity, delays, and missed opportunities to automate specific business processes.
The more you know about the features and functions of the ERP system the better you can streamline processes, effectively meet business objectives, and complete business functions faster.  Lack of knowledge results in missed opportunities in addition to failures with upgrades and maintenance due to lack of understanding.
To get around this problem, you should create a master list that includes all features and functions.  Then track the usage to determine which features are the most beneficial and which ones could use improvement.  By maintaining this list, it can be used to maximise the system and assist with any audit or compliance requirements.
4. Not Identifying Priorities
Failure to identify priorities is another primary mistake you should avoid when introducing ERP. Setting your priorities will help to minimise the problem of delays and it will speed up the time until completion by reducing multitasking. By this we mean that people can work faster when they are not trying to juggle multiple tasks.  When you create a system of priorities this reduces the problems associated with multitasking.
By establishing a priority system you are specifying when specific tasks should be done in order of priority.  It also provides IT professionals with prioritisation in terms of different issues that should be resolved.  Additionally, managers involved with ERP implementation should prioritise the issue resolution process so problems can be resolved immediately in an effort to prevent delays.
5. Not Investing Change Management and Ongoing Maintenance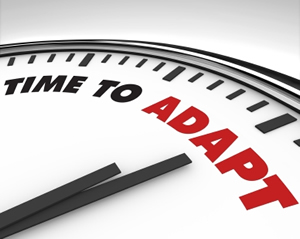 When an ERP solution is introduced, one of the primary reasons it fails is lack of proper training on using the system.  Additionally, not investing in ongoing maintenance does not protect your time and investment in an ERP solution.
Investing in training and change management will prevent your employees from resenting the new solution simply because they do not understand how to use it.  By making sure everyone is confident with using the system before it goes live will make a huge difference in the success of an ERP solution.
Additionally, failing to implement a maintenance strategy can have drastic consequences in terms of business continuity, updated business processes, and preventative maintenance.  This is especially important with new improvements in installation and upgrade technology that prevents you from experiencing major disruptions in business flow while implementing security patches and support packs.
Conclusion
Once you have introduced the ERP system, it is a wise investment to keep a capable consultant on board that can evaluate everything to ensure the new solution is being aligned with current business practices and goals.  It is also important that the vendor understands your organisation's requirements now and for the long term since ERP is a long term investment.  They can also help you organise a maintenance strategy that lasts for the long term as well.
Finally, take a look at your daily business processes to decide which areas must remain available 24/7.  Then work with your vendor to make them aware of these areas to ensure appropriate backup and recovery is provided to keep your organisation moving forward while the ERP roll-out process is being introduced.
Overall, an ERP solution is inevitable with most organisations and when introduced correctly, will be a cost saver for your business and the primary tool that keeps your organisation running efficiently. If you keep educating yourself on the mistakes to avoid when introducing ERP this will ensure the new system will be a successful venture that serves your organisation well for a long time.
About the Author
Micar is a London-based supplier of the original bespoke ERP software solution for the clothing, footwear and textile industries. If you have any questions about implementing an ERP solution, do not hesitate to contact us. Call us on 020 8531 7444, or visit our website to find out more about our products.
All images used on this blog are property of their respective owners. I would take my own, but they wouldn't look this good!