THE STORY OF CREATION.
Originally developed in 1989 by an ambitious software programmer named Tom Carroll, Creation was born out of the need for a fully integrated software solution with the capability to serve the unique requirements of the fashion industry.  At the time, such systems were in their infancy, and the only solutions available had been created on the back of legacy ERP systems from the engineering and construction industries.
THE EARLY DAYS.
The very first version of Creation (then called AIMS) was written in Progress v6 (a third generation programming language); this was a DOS based system that was presented to its users through a now VERY outdated green screen monitor.
In 1998, Micar Computer Systems took the decision to update the system to a GUI based system that used an updated version of progress called OpenEdge v8. These updates allowed for a much more intuitive user-friendly system, delivering a more familiar look and feel to the end user through its enhanced appearance.
Micar Computer Systems were one of the first to take this route, which has enabled us to become the forerunner in this niche market. Even today, many of our competitors continue to update old technology by applying an updated interface over an outdated product.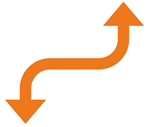 A CONTINUOUS EVOLUTION.
Today, Micar Computer Systems continues to evolve the Creation Clothing software in order to serve the ever-changing needs of the fashion industry.
Our organisation continues to go from strength to strength. We have recently moved from our original location in Highams Park to a state of the art purpose built office in Chingford, East London that is located in the beautiful surroundings of Epping Forest.
Our continued success has been based on the use of sound technology, our ability to adapt to the ever changing needs of the apparel industry and good business practice.
We also recognise that no two companies are the same, and that no company will remain the same. We provide our clients with highly sophisticated software products, which provide a flexible and adaptable solution to meet the needs of their industry.
Our products are led by the requirements of the industry we support. We continuously look to the requirements of tomorrow, introducing new ways to perform business critical procedures, enabling our clients to be at the top of the game in a very competitive environment.
THE TEAM.
Tom Carroll is now Managing Director of Micar Computer Systems and he continues to take an active involvement in daily company-wide activities.
Our team has over 200,000 combined hours programming and development experience, working exclusively with startup businesses and established organisations from the apparel industry. When it comes to developing software for the clothing, textile and footwear business sectors, we are the foremost authority…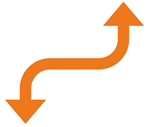 HAVE YOU GOT ANY QUESTIONS?
Complete the online form below, or call us today on 020 7117 2449 to find out more about how we can develop a bespoke ERP application that's unique to your business requirements.