Introduction
Fashion conscious people are always on the lookout for the latest trends and unique styles.  Fashion blogs are frequently used by fashionistas and other fashion forward people looking for new sources of style for their RSS feed and social media streams.
If you are a fashion conscious person with a discerning eye that is constantly looking for amazing styles and trendy inspirations, staying up to date with the latest style tips is most likely a high priority.  But, with so many resources available online where do you begin to locate the top influential sites? The best way to get started on your journey to high fashion is with the best blogs for fashion conscious people.
1. Refinery 29
Refinery 29 is a fashion and style blog that was launched in 2005 and is based in the United States. The mission of Refinery 29 is to deliver style inspiration and creative lifestyle trends to more than 20 million fashion conscious people and readers.  The Refinery 29 blog covers everything from beauty tips and emerging fashion trends to health and wellness information from major celebrities. It is geared toward both men and women that want to stay up to date on styling tips, designers, current fashion trends, living and wellness, and entertainment.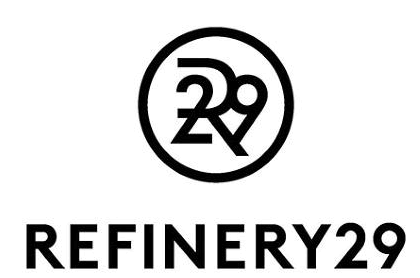 2. New York Magazine's The Cut Fashion Blog
The Cut is a blog produced by the famed New York Magazine which is known for covering New York City lifestyle and fashion as well as culture, news, and entertainment that define New York lifestyle.  The Cut is a high end fashion blog that is geared to modern fashionistas interested in exploring and keeping up with the latest street styles, runway fashions, and designers.  There is also a wealth of information on rising photographers, fashion commentaries, celebrity fashions, and much more.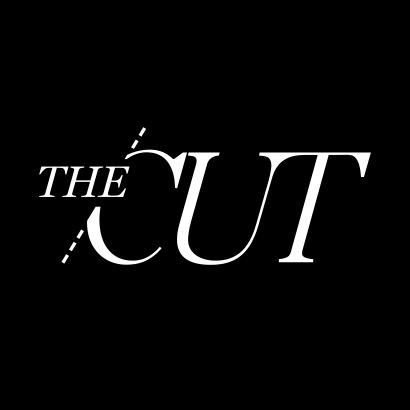 3. Style Bubble
Style Bubble is a UK-based fashion blog launched in 2006 by Susie Bubble, a fashion writer and editor located in London.  Style Bubble consists of observations and experiences with fashion and focuses on identifying unknown talent in the fashion industry.  Susie Bubble is also known as Susanna Lau and has written for Elle Magazine, Dazed Digital, and The Daily Rubbish.  Her blog contains fashion news and information across a variety of categories including accessorising, beauty tips, the latest designer labels, news on runway fashion, and much more.
4. The Sartorialist
The Sartorialist is a fashion blog that provides comprehensive information on the fashion world and how it relates to daily life.  The Sartorialist was launched by Scott Schuman as the result of his firsthand experience in the fashion industry participating in ad campaigns for The Gap and social media ad campaigns for DKNY Jeans, Nespresso, Gant, Crate and Barrel, and OVS.
The information he has published in the Sartorialist blog has been featured in Vogue Italia, GQ, and Vogue Paris and covers men's and women's fashion trends, news on current fashion shows, books on the fashion industry, style profiles, and vintage fashion photos.  The blog is mainly about street fashions but offers an abundance of other information associated with fashion trends and news.

5. Couture in the City
Couture in the City is a fashion blog that provides up to the minute information on fashion designers, celebrity style, the latest beauty tips, style trends, how to information, and what to wear.  Couture in the City provides a platform where readers can share their opinions on who inspires their style and why, favorite accessories, places to shop online, favorite celebrity designers, shoe preferences, and more.
Readers of Couture in the City can also participate in contests that allow you to win fashion items and shopping sprees.  You can also find interviews with major figures in the fashion world and beauty professionals, as well as get the latest buzz on celebrity news, fashion, and style.  Couture in the City offers more than 40 different categories that cover various topics in the fashion world.
6. AdR
AdR is an Italian fashion blog established by Anna Dello Russo, an editor and creative consultant for Vogue Japan and Conde Nast Italia.  The AdR blog covers top fashion events such as the Vogue Festival, Gold Collection of Cannes, AdR H & M Accessories Campaign, and more.  Readers can view high fashion photos in the AdR blog as well as on Tumblr, Instagram, and Pinterest.
Anna Dello Russo also offers advice on fashion and beauty in addition to information on topics such as rules on packing for vacation, accessory tips, and rules for organizing your closet, fashion week rules, holiday party dressing, and more.  Under the Press category, you can read about the latest fashion industry news with a wealth of news on Italian fashion icons and the latest styles and trends in Italy.

7. College Fashion
If you are a fashion conscious college student, the College Fashion blog is a site that contains information that is written by college students to be shared with fellow college students.  The blog contains a variety of content on topics such as the latest fashion trends for college students, fashion and beauty tips, street style trends, and décor ideas.  You will also find a broad range of information on style advice, shopping tips, and all things fabulous.
Readers of College Fashion can choose from a wide variety of columns created by the most fashion conscious college students from around the globe.  College Fashion also allows readers to share information on social media sites, view the latest fashion looks on campus, and share advice on what to wear for specific events, weather, and occasions.

8. Seventeen Fashion
Seventeen Fashion is a blog created by Seventeen Magazine which is a publication that covers a comprehensive range of fashion topics including fashion tips and advice, nail color and designs, skin care, hairstyles, accessorizing, prom fashions, relationship advice, and tips on graduation and college.

Seventeen Fashion expands on the topics discussed in Seventeen Magazine and provides teen fashion and beauty advice from well-known celebrities, fashion world news, emerging fashion and beauty trends, manicure tips, and more.  Additionally, you can find articles on related topics including celebrity fashion images, TV and movie reviews, new beauty product announcements, and tips on staying fit.
9. T Magazine Blog
The T Magazine Blog is produced by the New York Times and provides a wealth of information on women's and men's fashion, fashion design, travel, food, and culture.  Although T Magazine is created by the New York Times, you can find information on the fashion industry from around the globe including the newest styles, accessories, and shoes from global fashion designers, trendy places to shop, fashion events, top fashion wear collections, seasonal runway styles, and more.
If you like to mix fashion with design and travel, you will find up-scale information on boutique décor, travel stories to exotic destinations that have unique design landscapes, entrepreneurial advice and articles, and gift ideas.  These categories are complemented with fashion and design trends in the film industry, sculptures, galleries, and more.  When you are finished reading, you can explore the food category which takes you on a tour of cuisine from exotic travel destinations.
10. Trendation
Trendation is an online blog that offers fashion advice and inspiration from a community of fashion conscious people.  In addition to offering fashion advice, Trendation connects you with the styles you love through the Trendation market and shop.  If you are unsure how to combine different garments, the Dressing Room shows you looks that other community members have created with a specific garment.
Trendation provides regular updates from bloggers that publish information on the latest fashion trends.  Most of the bloggers have their own fashion blog which acts as a source of inspiration for fashion conscious people.  The Hey Style Creator allows you to create and share your own fashion trends and promote your own fashion blog.  If you are in need of new style ideas, you can access the Hey, Inspiration Finder  which connects you with a global online fashion community that can inspire you to try new looks.

Conclusion
These are ten of the best blogs for fashion conscious people.  We encourage you to explore other blogs online as you will find many exciting places to stay up to date on fashion trends and gain inspiration from people that share similar interests in fashion.  You will also find places to express your own style and inspire others as well.
About the author
Micar computers is a UK based supplier of the original bespoke ERP software solution for the clothing, footwear and textile industries. Click here to find out more about our products and services.
All images used on this blog are property of their respective owners. I would take my own, but they wouldn't look this good!