Introduction
Identifying the correct ERP solution for your apparel business can prove to be a challenging task if you fail to acquire the right information to help make the best decision.
If you have ever searched online for ERP solutions, you probably have found an overwhelming number of options available from a variety of vendors and software developers.  This can make identifying the correct ERP system a complex and time consuming effort.
The good news is, you can easily come closer to choosing an ERP system for your apparel business that results in a worthwhile investment if you do your research and ask yourself a series of key questions.  This will help you to find the best system for your company by focusing on a small number of options among the sea of choices you find online.
When considering some of the questions we will discuss in this article, you can better equip yourself and your team with the right knowledge which will eventually lead you to the best solution for your business.
Why is an ERP System Necessary?
Decide in advance why an Enterprise Resource Planning (ERP) system is necessary and how it will be beneficial to your business. You can begin this process by forming a team of key people within your organisation.  Then hold a brainstorming session to create a list of current business processes that could use improvement.
The right ERP system can help you improve specific business processes, automate daily tasks, and streamline management as your business grows. This requires identification of key challenges such as information inaccuracy, duplication of data, and other issues that can lead to poor decision making and revenue loss.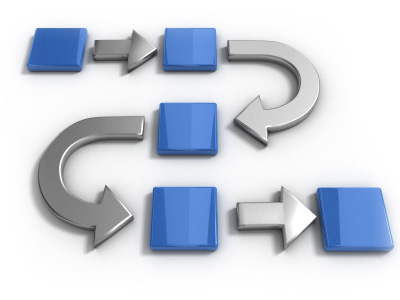 Does My Company Require an ERP Solution That Can Integrate with Existing Software?
If you have existing software such as Microsoft Office that you depend upon for daily business operations, you will need an ERP system capable of integrating with your current software applications.  This ensures integration is seamless and prevents you from creating more issues and complexities which can lead to business disruptions.
An integrated ERP system capable of connecting all information and applications together can greatly benefit daily operations.  It also provides a configuration where all data and information is stored in one location.  If the ERP solution provides real-time access, everyone in your organisation will always be on the same page when it comes to accessing, modifying, and utilising critical data and information.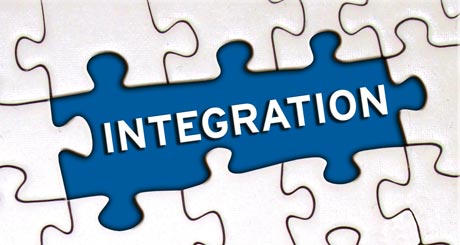 Does My Business Require ERP Manufacturing Software?
If your business is associated with manufacturing apparel, you should determine the type of software that may be needed, depending upon daily processes and operations.  For example, if your organisation tests for quality control, you may require the implementation of process ERP applications. Or, if a portion of product is manufactured in parts, you may need to implement discrete ERP manufacturing applications.  This requires identification of the category of manufacturing associated with your company.
Is the ERP System Capable of Managing Diversified Processes?
If your company has a diversified set of business assets, the ERP system you choose should be capable of effectively managing these assets now and in the future.  As your company grows, it may be divided into multiple departments or merged with other companies.  This requires an ERP solution that can manage a largely diversified company.
The ERP system should also be capable of meeting most or all of your specific business needs.  This requires you and your team to identify the most critical parts of daily business operations as high priority and less important operations as a lower priority to ensure the ERP system offers the tools necessary to meet your requirements. Additionally, the ERP solution should be customisable to allow you to configure it to specific products, business processes, and other individual needs that are unique to your business.
Is the ERP Solution Equipped to Handle Reporting?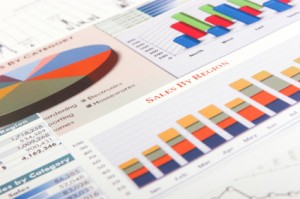 To determine whether or not the ERP system offers the reporting capabilities you need, you and your planning team should first identify specific reporting requirements necessary for ongoing analysis and decision making.  This includes identifying specific information you need to access on a regular basis, business trends that require monitoring, data you wish to analyse, and other important factors in daily business processes and future growth.
A high quality reporting system is an essential tool for identifying trends in your apparel business, tracking costs, monitoring sales, determining profits and losses, generating financial reports, and much more. This information is critical to the success of any business and requires an ERP system which offers intuitive reporting tools.
The tools should allow you to create graphs, customised reports, charts, and other capabilities that allow you to view data in real-time and analyse it at deeper levels. The end result is improved decision making which helps to reduce costs while increasing profits.
Does the ERP Solution Meet Industry-Specific Security and Compliance Standards?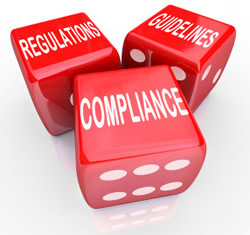 Every industry has specific security and compliance requirements that must be met on a regular basis.  When these requirements are not met, the fines and penalties can be substantial, not to mention the damage it can cause to your company reputation.
According to different industries, it is necessary to document when the security and compliance standards are being met to confirm the ERP system is performing according to specific requirements.  This includes establishing an audit trail and meeting individual specifications to ensure daily business operations and CRM platforms are secure and the products being offered are high quality and safe.
Is the ERP System Specific to the Apparel Industry?
The more an ERP system is tailored to specific industry needs, the more efficient and cost effective it will be for daily business operations.  This requires working with an ERP solutions provider that understands your industry and can provide you with a system that meets specific requirements.  It also helps you to reduce costs associated with customising the ERP solution to suit the requirements for your industry.
Is the ERP System Vendor Willing to Work with My Company Before, During, and After Implementation?
Even when you choose the right ERP system, there are going to be issues and glitches during implementation. The provider of the ERP system should be willing to work with your team and software developers before, during, and after implementation to ensure you have the support you need through the entire process.  When issues and problems crop up, you will have the support you need to fix the problem before it becomes worse or disrupts business operations.  For this reason, you should avoid choosing an ERP vendor that is a reseller as this places you farther away from receiving support due to the middleman arrangement.
An ERP vendor that is willing to work with you throughout the process is also important when you are trying to decide whether to implement a local ERP system or one that is cloud-based. This ensures you have the support you need when implementing the system with existing applications or you opt to use a hybrid solution that is part local and part cloud-based.
What is the Background and Reputation of the ERP Solutions Provider?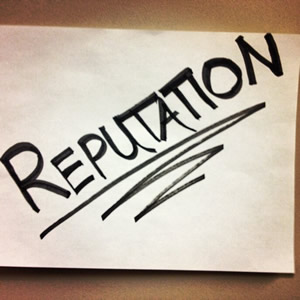 The background, track record, and financial health of the ERP system vendor is an extremely important part of getting services that are reliable and last for the long term. Yet numerous companies overlook this aspect when trying to choose the right ERP system.
Regardless of the ERP system you choose, it does require a significant investment in terms of resources, time, and money.  This effort can easily be wasted if you choose a vendor that does not have a solid background, upstanding reputation, and sound financial foundation. For this reason, you want to work with an ERP solutions provider that is in business for the long term and has the sound financial footing to ensure they will be around for years to come.
The typical ERP solution is designed to last for just under two decades which means it is considered to be an investment designed to last for the long haul. This is why investigating each ERP system vendor and learning about their track record of successes is critical to the long term success of your business.
Additionally, the ERP system provider should have a history of ongoing change which indicates they are innovative and capable of adapting to a broad range of different situations as technology continues to evolve. This ensures you are aligning your company with an ERP system vendor that is continuing to thrive, instead of one that may close their doors at a moment's notice.
Conclusion
When you incorporate these questions into your strategy for identifying the correct ERP system, you can begin to delete ERP systems from your research list that are incapable of meeting your business requirements.  It is also important to review the items on your list that are categorised as lower priority to decide if the additional cost of implementing functions for these tasks is worth the investment.
Upon gathering the data from some of the questions we discussed in this article, this will help you to narrow down the choices of ERP systems and determine which one will provide you with the best ROI (Return on Investment).  You can accomplish this step by calculating any hidden fees associated with upgrades, existing resources, licenses, software, and any other components which may impose additional costs.
It is then a good idea to seek other opinions from qualified professionals before you make a final decision.  Any company, regardless of its size, can leverage the benefits of an ERP system.  You just have to remember to use careful consideration, detailed planning, and use the information from the questions we discussed here to find the correct ERP system for your business that will serve you well over the long term.
About the Author
Micar is a supplier of the original bespoke ERP software solution for the Apparel Industry. We provide a comprehensive range of software solutions to mange finance, inventory and point of sale. Visit our Products page to find out more.
ERP solutions are a core system for many different industries including the apparel, textile, and manufacturing sector and provide enterprises with improved efficiency and productivity.
A high quality ERP (Enterprise Resource Planning) solution is all about connecting people within an organization, effective data collection, integrating data across multiple departments to streamline processes, and more.  ERP software is often a multi-mode application solution and can help professionals in the apparel and manufacturing industry to manage essential parts of the business, including accurate decision making that contributes to critical business initiatives.
If your business is part of the apparel industry and you have yet to implement an ERP solution, chances are you are sacrificing efficiency in many parts of the business in terms of product planning, inventory tracking, supplier interaction, purchasing, order tracking, and most important of all, customer service.  If you are trying to determine whether or not to deploy an ERP solution, here are ten reasons why you should introduce an ERP solution in the workplace:
1. Full ERP Integration
A high quality ERP solution provides powerful tools for integrating many aspects of apparel business processes and unifying the staff that works within your company.  The processes include design, manufacturing, financial, sales, distribution, customer service, and other aspects that define your business.  An ERP solution places all of these processes in one location which is accessed by professionals located anywhere within the organization.  The end result is significantly improved productivity and workflow.
Most ERP solutions are configured as an integrated software suite that provides a robust platform that supports many critical business operations and processes.  Common processes such as CRM (Customer Relationship Management), SCM (Supply Chain Management), human resources, financials, and manufacturing, are integrated into one solution.  All processes relate to one another which means the software is designed to facilitate communications across an entire company.
2. Improved Business Processes
Instead of your data being placed in separate places across your company, an ERP solution enables the data to be fully visible within an organization.  This enables you to easily see key performance metrics (KPIs) and acquire the business intelligence that is necessary for accurate decision making.  It also ensures that all company resources are properly affiliated to support your overall business strategy.
This method is much more efficient than implementing ERP using traditional methods.  This requires a company to endure a process improvement and specific enterprise strategy to ensure that workflows are appropriately supporting the business.  Once the ERP system has been implemented, there is a period of testing and adjustment of business processes to optimize workflow management operations.  Although there is some evaluation involved when deploying an ERP solution, many of the processes are turnkey to facilitate productivity faster and more effectively.
3. Improved Access and Data Accuracy for Financials
Apparel business operations and financials go hand-in-hand and should integrate with one another to provide data accuracy.  The business processes often use the same transactions and the same calculations and numbers.  When you use a professional quality ERP solution, you can stay on top of meaningful data such as Profit and Loss at the end of each business day, as opposed to waiting until the end of the month when it is too late to make changes in business performance.
A well implemented ERP software solution will allow departments to ensure business transactions and other entries are posted correctly to the system right from the beginning of the month.  This allows everyone across the organization to deal with issues as they arise instead of discovering then at the end of the month.  It also allows your business to know where it stands at all times through accurate statistics, accounting and tracking.
4. Automated Processes for Purchasing
Purchase of materials and textiles for manufacturing can become quite complex using a conventional ERP system.  With ERP software, you can customize modules to automatically track all materials being purchased, how much material is in stock, and calculate how the materials are to be distributed.  The processes also include tools for determining product market demand based on purchase history, company data, and economic statistics.
In the apparel industry, ERP solutions also help employees to stay on top of current stock and inventory, current demand for a particular product, amount of raw materials needed for a specific product design and more.  Many of the processes can be automated to generate alerts when stock is getting low and specific items need to be reordered.
5. Improved Supply Chain Efficiency and Lower Operating Costs
A supply chain is a critical business process the apparel industry and was developed out of different enterprise functions in an effort to organize the process and make it more efficient.
When you implement a supply chain within an ERP solution, it provides improved coordination of activities that were once separate across all departments which improves overall efficiency company wide.  By enabling the facilitation of day-to-day operations through improved communication and organized processes, companies can lower operating costs through better planning, removal of activities that do not add value to the bottom line, improved decision making, and enabling staff to improve processes through analysis instead of through guesswork.
This means all departments and processes are coordinated so that everyone is on the same page, so to speak.  Many apparel companies are saving money through supply chain management with ERP solutions.  This is mainly due to the capability of ERP solutions to provide accurate decision making and planning which prevents wasted resources on unnecessary inventory and company processes that do not help to contribute to the bottom line.
6. Improved Inventory Management and Warehousing
Inventory management is an essential part of the supply chain in the apparel industry. Often there are warehouses and distribution centers in different parts of the supply chain.  ERP solutions ensure that inventory management maintains inventories at a minimum while still meeting customer demand.  It also provides a way to monitor supply chain management to ensure the company does not have too much capital invested in inventory where it could be investing the capital in areas that produce a high rate of return.
The early form of inventory management involved departments similar to the modern method of inventory management including planning, warehouse management, material management, sales and distribution, purchasing, and finance. However, these departments were completely separate from one another.  There was very little coordination across departments which resulted in a lot of guesswork and inaccurate decision making.
7. Improved Customer Relationship Management (CRM)
Instead of customer information being distributed across separate departments, a high quality ERP solution will place all customer data in one location.  The modern ERP solutions are sophisticated and collect marketing intelligence data on every customer to help companies personalize customer service.
For example, if you enter a new customer in the CRM area of an ERP software solution, that specific entry is reserved just for the customer and includes all correspondence, purchases, inquiries, upsells, customer interests, and more.  The information is automatically entered upon every contact or sale and can be viewed companywide to allow any department to offer state-of-the-art and personalized customer service.  This alleviates customer frustration when working with your customer service representatives and significantly increases customer retention as well.
8. Improved Fulfillment
Quality ERP solutions have had a significant impact on product fulfillment methods.  Today's consumer tends to be impatient due to the ability of technology to deliver instant gratification. This has placed more stress on businesses and how they fulfill customer orders.
The process of product fulfillment consists of many different facets which include purchasing, sales and distribution, shipping and handling, order processing, customer relationship management, relationship development with suppliers, and finance.  If these departments do not work together seamlessly to serve the end user which is the customer, the end result is an impatient customer that does not want to wait the standard 7 to 10 business days to receive their product.  Additionally, the customer expects ongoing customer service long after the sale is complete and the product has been shipped.
A professional ERP solution solves this dilemma by communicating with all departments from one location.  It also automates order and distribution processes that expedite shipping once an order has been placed and then follows up to ensure customer satisfaction.
9. Better Communication
Depending upon the size of your apparel enterprise, ERP solutions significantly improve communication, especially if you have corporate branches in different areas of the globe.  Many ERP solutions provide multilingual functionality that perform accurate translation.  This facilitates better communication across departments. For example, if you need to communicate style details, the software will allow the details to be viewed in multiple languages.
ERP solutions also foster improved communications across departments for any organization regardless of size.  The fact that all workers can log into the same solution keeps everyone up to speed on critical business tasks that contribute to daily business productivity.
10: Streamline Office Tasks
An ERP Solution provides a wide selection of tools that automate processes for back office tasks that can be otherwise tedious and time consuming. If you choose a high end ERP solution, there is an endless array of tools for generating reports associated with expenses, customer data, fulfillment, supply chain processes, financial data, apparel inventory, and much more.
The tools that streamline office tasks can be customized to meet specific business needs.  For example, if you want to view specific Key Performance Indicators (KPIs), you can configure the software to extract the specific data you want view and analyze, regardless of department.  If there is specific apparel product metrics you want to view, you can customize the software to extract product specifics.
This saves a lot of time searching for the right data, performing accounting tasks, analyzing processes, staying on top of sales and distribution, and more.  Additionally, an ERP solution is collaborative so you can set permissions for those you want to authorize access to specific information.
The Bottom Line
Quality ERP solutions provide a way to easily integrate all business processes company wide.  It is also important to mention that everyone in the organization must adopt the processes in the ERP software solution.  If everyone fails to agree on the system method and the solution does not provide for customization, this can significantly compromise business processes.
For the above reason, businesses in the apparel industry should choose a reputable provider of ERP solutions.  When you select a quality system, it should match your individual business requirements, provide customization capabilities, and be scalable to allow for business growth.  A reputable provider will also offer around the clock tech support 24/7 and ensure the ERP solution is properly designed with the necessary customizations to standardize specific apparel industry processes while improving efficiency and productivity across your organization.