Introduction
Identifying the correct ERP solution for your apparel business can prove to be a challenging task if you fail to acquire the right information to help make the best decision.
If you have ever searched online for ERP solutions, you probably have found an overwhelming number of options available from a variety of vendors and software developers.  This can make identifying the correct ERP system a complex and time consuming effort.
The good news is, you can easily come closer to choosing an ERP system for your apparel business that results in a worthwhile investment if you do your research and ask yourself a series of key questions.  This will help you to find the best system for your company by focusing on a small number of options among the sea of choices you find online.
When considering some of the questions we will discuss in this article, you can better equip yourself and your team with the right knowledge which will eventually lead you to the best solution for your business.
Why is an ERP System Necessary?
Decide in advance why an Enterprise Resource Planning (ERP) system is necessary and how it will be beneficial to your business. You can begin this process by forming a team of key people within your organisation.  Then hold a brainstorming session to create a list of current business processes that could use improvement.
The right ERP system can help you improve specific business processes, automate daily tasks, and streamline management as your business grows. This requires identification of key challenges such as information inaccuracy, duplication of data, and other issues that can lead to poor decision making and revenue loss.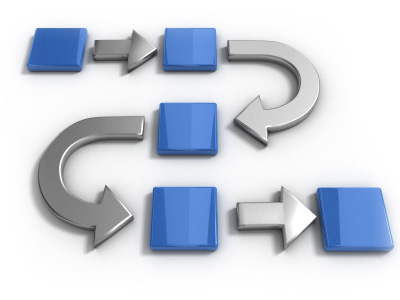 Does My Company Require an ERP Solution That Can Integrate with Existing Software?
If you have existing software such as Microsoft Office that you depend upon for daily business operations, you will need an ERP system capable of integrating with your current software applications.  This ensures integration is seamless and prevents you from creating more issues and complexities which can lead to business disruptions.
An integrated ERP system capable of connecting all information and applications together can greatly benefit daily operations.  It also provides a configuration where all data and information is stored in one location.  If the ERP solution provides real-time access, everyone in your organisation will always be on the same page when it comes to accessing, modifying, and utilising critical data and information.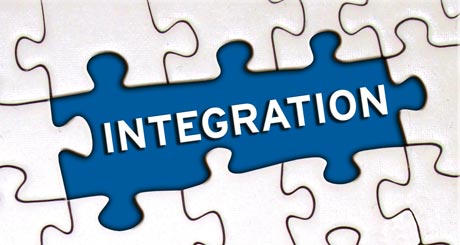 Does My Business Require ERP Manufacturing Software?
If your business is associated with manufacturing apparel, you should determine the type of software that may be needed, depending upon daily processes and operations.  For example, if your organisation tests for quality control, you may require the implementation of process ERP applications. Or, if a portion of product is manufactured in parts, you may need to implement discrete ERP manufacturing applications.  This requires identification of the category of manufacturing associated with your company.
Is the ERP System Capable of Managing Diversified Processes?
If your company has a diversified set of business assets, the ERP system you choose should be capable of effectively managing these assets now and in the future.  As your company grows, it may be divided into multiple departments or merged with other companies.  This requires an ERP solution that can manage a largely diversified company.
The ERP system should also be capable of meeting most or all of your specific business needs.  This requires you and your team to identify the most critical parts of daily business operations as high priority and less important operations as a lower priority to ensure the ERP system offers the tools necessary to meet your requirements. Additionally, the ERP solution should be customisable to allow you to configure it to specific products, business processes, and other individual needs that are unique to your business.
Is the ERP Solution Equipped to Handle Reporting?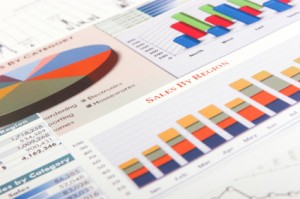 To determine whether or not the ERP system offers the reporting capabilities you need, you and your planning team should first identify specific reporting requirements necessary for ongoing analysis and decision making.  This includes identifying specific information you need to access on a regular basis, business trends that require monitoring, data you wish to analyse, and other important factors in daily business processes and future growth.
A high quality reporting system is an essential tool for identifying trends in your apparel business, tracking costs, monitoring sales, determining profits and losses, generating financial reports, and much more. This information is critical to the success of any business and requires an ERP system which offers intuitive reporting tools.
The tools should allow you to create graphs, customised reports, charts, and other capabilities that allow you to view data in real-time and analyse it at deeper levels. The end result is improved decision making which helps to reduce costs while increasing profits.
Does the ERP Solution Meet Industry-Specific Security and Compliance Standards?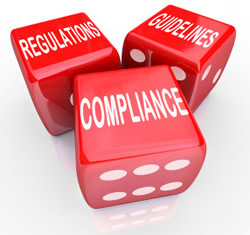 Every industry has specific security and compliance requirements that must be met on a regular basis.  When these requirements are not met, the fines and penalties can be substantial, not to mention the damage it can cause to your company reputation.
According to different industries, it is necessary to document when the security and compliance standards are being met to confirm the ERP system is performing according to specific requirements.  This includes establishing an audit trail and meeting individual specifications to ensure daily business operations and CRM platforms are secure and the products being offered are high quality and safe.
Is the ERP System Specific to the Apparel Industry?
The more an ERP system is tailored to specific industry needs, the more efficient and cost effective it will be for daily business operations.  This requires working with an ERP solutions provider that understands your industry and can provide you with a system that meets specific requirements.  It also helps you to reduce costs associated with customising the ERP solution to suit the requirements for your industry.
Is the ERP System Vendor Willing to Work with My Company Before, During, and After Implementation?
Even when you choose the right ERP system, there are going to be issues and glitches during implementation. The provider of the ERP system should be willing to work with your team and software developers before, during, and after implementation to ensure you have the support you need through the entire process.  When issues and problems crop up, you will have the support you need to fix the problem before it becomes worse or disrupts business operations.  For this reason, you should avoid choosing an ERP vendor that is a reseller as this places you farther away from receiving support due to the middleman arrangement.
An ERP vendor that is willing to work with you throughout the process is also important when you are trying to decide whether to implement a local ERP system or one that is cloud-based. This ensures you have the support you need when implementing the system with existing applications or you opt to use a hybrid solution that is part local and part cloud-based.
What is the Background and Reputation of the ERP Solutions Provider?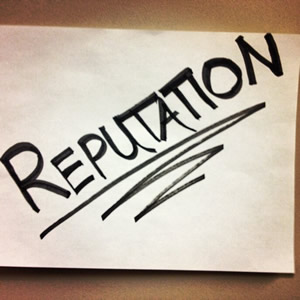 The background, track record, and financial health of the ERP system vendor is an extremely important part of getting services that are reliable and last for the long term. Yet numerous companies overlook this aspect when trying to choose the right ERP system.
Regardless of the ERP system you choose, it does require a significant investment in terms of resources, time, and money.  This effort can easily be wasted if you choose a vendor that does not have a solid background, upstanding reputation, and sound financial foundation. For this reason, you want to work with an ERP solutions provider that is in business for the long term and has the sound financial footing to ensure they will be around for years to come.
The typical ERP solution is designed to last for just under two decades which means it is considered to be an investment designed to last for the long haul. This is why investigating each ERP system vendor and learning about their track record of successes is critical to the long term success of your business.
Additionally, the ERP system provider should have a history of ongoing change which indicates they are innovative and capable of adapting to a broad range of different situations as technology continues to evolve. This ensures you are aligning your company with an ERP system vendor that is continuing to thrive, instead of one that may close their doors at a moment's notice.
Conclusion
When you incorporate these questions into your strategy for identifying the correct ERP system, you can begin to delete ERP systems from your research list that are incapable of meeting your business requirements.  It is also important to review the items on your list that are categorised as lower priority to decide if the additional cost of implementing functions for these tasks is worth the investment.
Upon gathering the data from some of the questions we discussed in this article, this will help you to narrow down the choices of ERP systems and determine which one will provide you with the best ROI (Return on Investment).  You can accomplish this step by calculating any hidden fees associated with upgrades, existing resources, licenses, software, and any other components which may impose additional costs.
It is then a good idea to seek other opinions from qualified professionals before you make a final decision.  Any company, regardless of its size, can leverage the benefits of an ERP system.  You just have to remember to use careful consideration, detailed planning, and use the information from the questions we discussed here to find the correct ERP system for your business that will serve you well over the long term.
About the Author
Micar is a supplier of the original bespoke ERP software solution for the Apparel Industry. We provide a comprehensive range of software solutions to mange finance, inventory and point of sale. Visit our Products page to find out more.